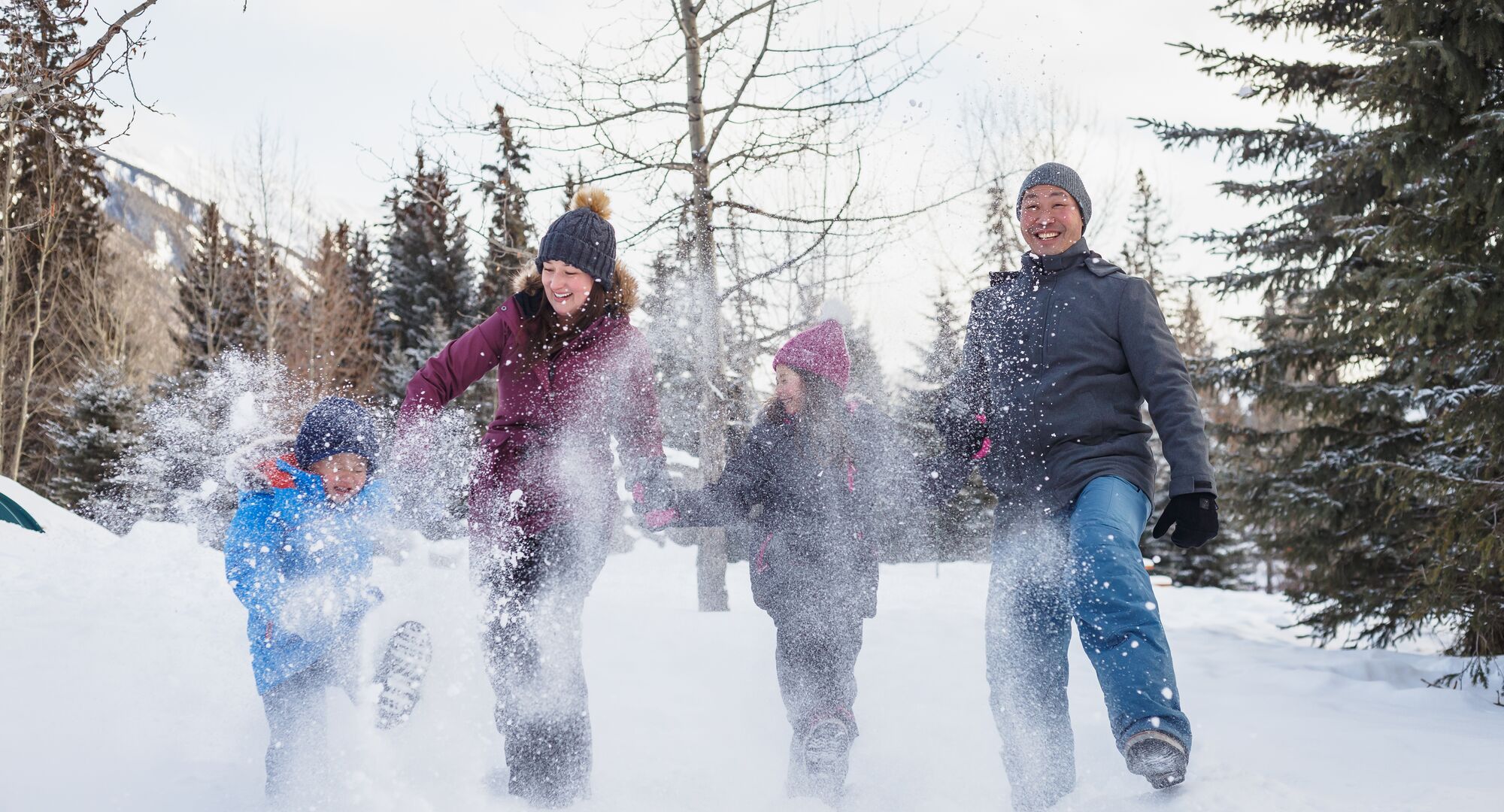 Events
SnowDays Festival
Every January Banff and Lake Louise comes alive with the annual SnowDays celebration. The streets of downtown Banff transform into larger-than-life winter galleries with giant snow sculptures to be found throughout. The thrill of skijoring can be felt by excited onlookers lining the streets of Banff Avenue and the sounds of laughter and joy can be heard echoing from the SnowDays Play Zone.
Chaque année en janvier, Banff et Lake Louise célèbrent les Jours de neige. Les rues du centre-ville de Banff se transforment en galerie d'art hivernal exposant des sculptures de neige géantes. Le long de l'avenue Banff, les spectateurs du skijoring frissonnent de plaisir et on entend des rires et des cris de joie retentir dans la zone de plaisir des Jours de neige.
Event Overview
Jan 17 - 28, 2024

Multiple events

Free Event
Events & Activities
Discover all things winter during SnowDays in Banff and Lake Louise
Celebrate winter at SnowDays
How will you indulge your sense of adventure on your SnowDays holiday? Our three world-class ski resorts are waiting to welcome you, fluffy pow at the ready. The cross-country skiing and snowshoe trails of the park are more picturesque than ever, and the iconic Lake Louise ice rink invites you to skate and play in the quintessential Canadian experience.
Continue your SnowDays adventure with an unforgettable dog-sled or horse drawn sleigh ride through a snow-covered valley or feel the exhilaration as you whizz down the slopes at the Norquay or Lake Louise tube parks. Have the greatest winter days ever during SnowDays in Banff and Lake Louise.
Célébrez l'hiver durant les Jours de neige
Comment donnerez-vous libre cours à votre goût pour l'aventure pendant les Jours de neige? Nos trois stations de ski de calibre mondial et leur poudreuse vous attendent. Les sentiers de ski de fond et de raquette du parc sont plus pittoresques que jamais, et la patinoire emblématique de Lake Louise vous invite à vous amuser en vivant l'expérience canadienne par excellence.
Poursuivez votre aventure des Jours de neige par une promenade inoubliable en traîneau à chiens ou en traîneau tiré par des chevaux, ou par une descente exaltante en chambre à air sur les pentes de Norquay ou Lake Louise. Vivez les plus belles journées de l'hiver durant les Jours de neige à Banff et Lake Louise.
Event Schedule
Dates
Activity
Location
Price

Jan 17 - 28, 2024

See the snow sculptures anytime during the SnowDays Festival. They are lit up in the evenings.

Snow Sculptures
Multiple Locations

Jan 27, 2024

Multiple shows

Skijoring
Banff Avenue - 100 Block
Free Event

Select dates from Jan 17 - 28, 2024

4pm-8pm Wednesday - Friday & 12pm-8pm Saturday - Sunday

SnowDays Play Zone
Banff High School Field
Free Event

Jan 17 - 28, 2024

4pm - 8pm

Bear Street Live Entertainment
Bear Street
Free Event
Event Location