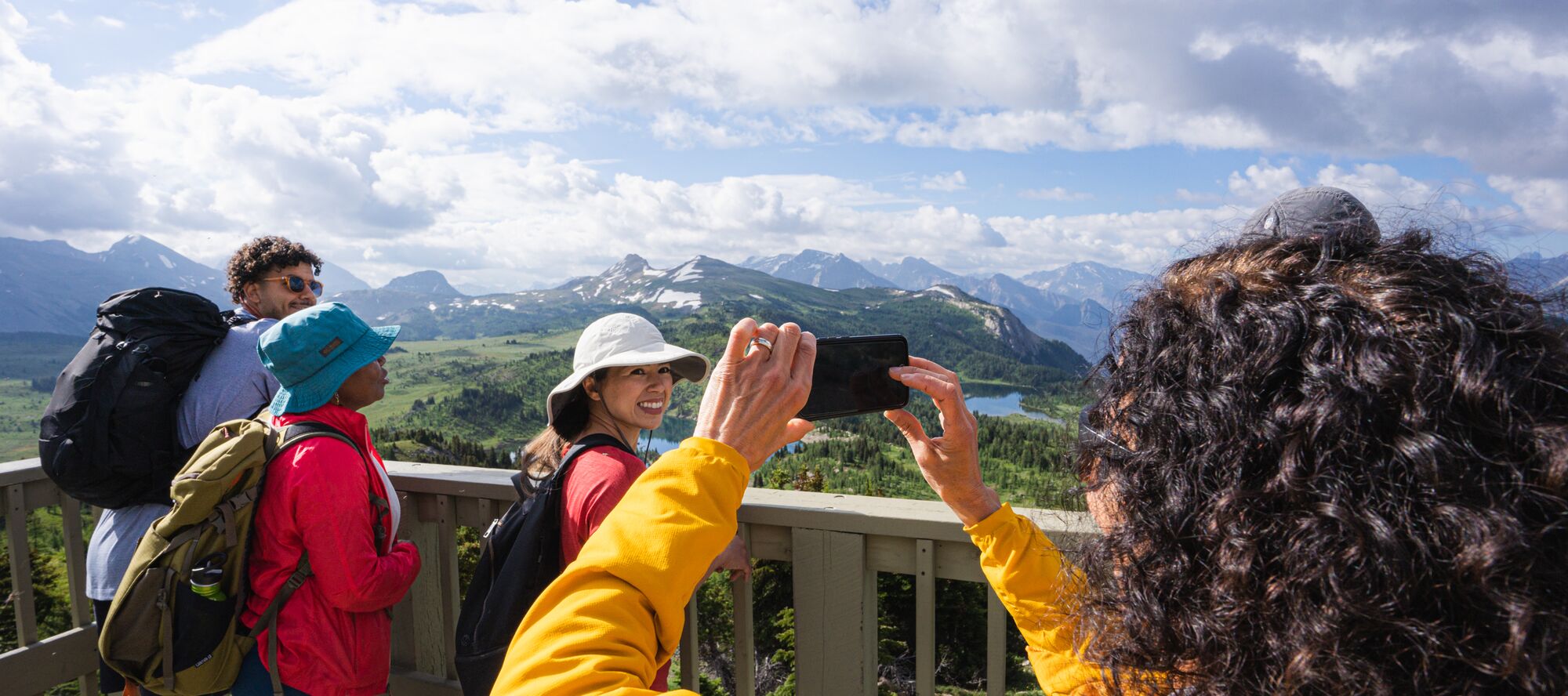 Content Craftsmanship: Honing Your Creativity for Impactful Content
Introducing the "Content Craftsmanship: Honing Your Creativity for Impactful Content" course, a collaboration between BLLT, the Influencer PR Agency ModernSpeak and educator/content creator Lizzie Peirce. Together, we're bringing you tools to level up your content game with a course designed specifically for members of Banff & Lake Louise Tourism.
This four-week program is about strategically unleashing your creativity – from planning and ideation to visual storytelling and growth strategies to help you craft engaging content using what you already have. The course is made for people with minimal experience in content creation. You only need a smartphone and a willingness to listen, learn, adapt and grow.
The Details:
Dates: October 4, 11, 18, & 26
Time: 7:00 to 7:40 PM 
Location: Online Sessions
Video tutorials: 20-minute weekly deep-dive videos to be watched in advance
Please Note:
To keep the quality of learning high, registration is very limited.
We ask only one person from each member register.
If you register and don't make it into this round of the course, you will be placed on a priority waitlist.
Why You Should Invest Your Time:
We get it—time is your most valuable asset. That's precisely why this course has been designed to maximize your learning and practical application without overburdening your schedule. Here's why this course is a must-do to enhance your business' content creation:
Time Efficiency: Discover streamlined content planning, creation, and scheduling techniques. By investing a small amount of time upfront, you'll unlock the power of consistent, high-quality content that works for your business around the clock.
Strategic Impact: Learn to create content that speaks directly to your target audience to make your content resonate and drive meaningful engagement
Real-world Application: We'll guide you through hands-on practice, digital live conversations, and real-world practice. By the end of the course, you'll have a toolkit of content creation skills that you can apply immediately.
Peer Learning: Our course offers a chance to connect with fellow Banff & Lake Louise Tourismmember businesses, share experiences, and brainstorm ideas. The insights and collaborations from these interactions can be invaluable for your business growth.
The Nitty-Gritty:
The Content Craftsmanship course will deliver four weekly live online sessions, with 20-minute deep-dive videos shared between sessions and hands-on work between classes to solidify your newfound knowledge and skills.
What You'll Learn Each Week:
October 4 - Week 1: Introduction to Visual Content Creation
Setting up your content strategy
Ideation
Planning Content Schedule
Curating Content
October 11 - Week 2: Creating Visual Content 101
Photography and Video Basics
Shooting on Mobile
Composition
Lighting
October 18 - Week 3: Creating Visual Content for Socials
Editing techniques for social media
Mobile editors and the best mobile apps
Video tutorials on how to edit in the top mobile apps
October 26 - Week 4: Growth Strategy
Consistency
Best Practices
Engagement Techniques
Copywriting tips and hacks
How to hook an audience
When to utilize Call to Actions (CTA)
Before each session, you'll receive a 20-minute video tutorial to guide you through the upcoming lesson. We suggest you watch the video at least a couple of days before the live session so you have the chance to implement and test what is being taught. That way, you can bring your questions to Lizzie at the next live session, where we dive deeper into these tutorials.
Meet the Instructor:
Lizzie Peirce, our guide through this course, is a photographer, videographer, director, producer, influencer, and all-around creative. Her track record includes working with the likes of Google, Mercedes Benz, Sony and HP and garnering over 350,000 followers across YouTube and Instagram.
In her words:
"I am a business owner & content creator from Toronto, Canada (born and raised, baby). I left my full-time job at a Toronto Production Company to build my own business - Know Hau Media Operations Inc., with fellow YouTuber (who also happens to be my husband) Chris Hau. Despite our parents' initial skepticism, we're now proud to have worked with some amazing clients including Corona, Toyota, Mercedes Benz, Meridian Credit Union, and The Scotland Tourism Board."
Instagram: @lizziepeirce YouTube: Lizzie Peirce
Your Investment:
We're excited to share that this course is complimentary for all Banff and Lake Louise Tourism members. We've heard from you that opportunities to learn content creation would be valuable in elevating your marketing efforts.
Event Overview
October 4, 11, 18, and 26  / 7 pm - 7:40 pm

Online Sessions

Oct 04, 2023

Oct 11, 2023

Oct 18, 2023

Oct 26, 2023