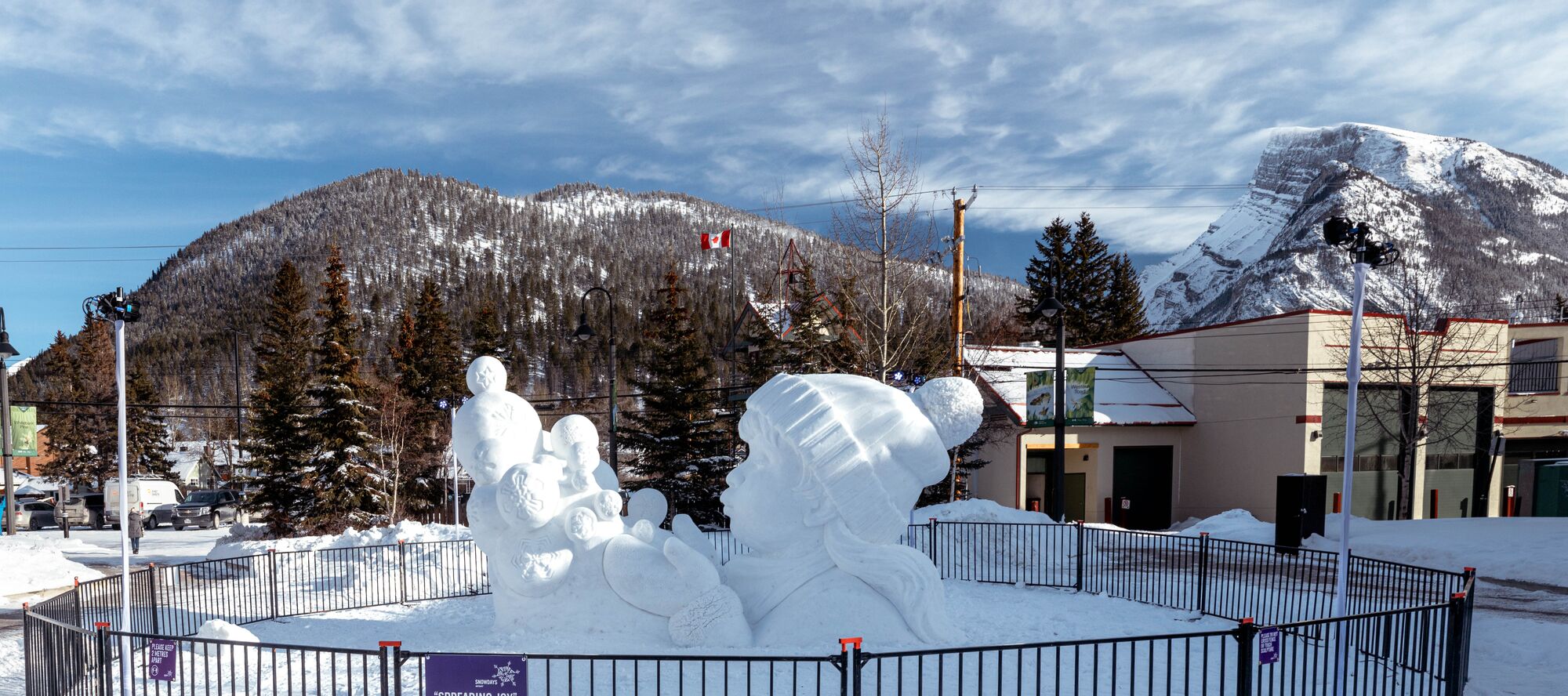 SnowDays Festival 2023
Every January Banff and Lake Louise comes alive with the SnowDays celebration. This festival is created, funded, and executed by Banff & Lake Louise Tourism in support of enhancing reputation as a winter destination, making events a reason to visit in January, generating overnight visitation and brings thousands of visitors to our region.
The event includes four key elements: The Play Zone, Snow & Ice Sculptures, Bear Street programming and Skijoring.
Full event details can be found at: banfflakelouise.com/events/snowdays 
This festival does require some road closures to make it successful. Please see below the affected areas and plan ahead.
We thank you for your patience and understanding.
Road Closures
Monday, January 9
7 am - 6 pm - Fire Hall parking lot full closure
7 am - 6 pm - Central Park Parking lot full closure
Tuesday, January 10
7 am - 12 pm (noon) - Central Park Parking lot full closure
Monday, January 16 – Monday, January 30
7 am - Bear Street closure in between Brewster Mountain Lodge parkade and the Bear Street Mall parkade
*Access to parkades not impacted
*Access to Bear Street surface lot accessible from the alleyway only
Friday, January 27
8 am - 100 Block Banff Avenue northbound and southbound lanes closed
8 am - 300 Block Caribou Street between Banff Ave to alleyway closed
7 pm - Beaver Street 100 block parking lot full closure
Saturday, January 28
8 am - 300 Block Buffalo Street westbound lane closure between Banff Ave to alleyway
11 am – Showtime #1
3 pm – Showtime #2
5 pm - 300 Block Buffalo Street westbound lane reopens
Sunday, January 29
5 pm - 100 Block Banff Avenue northbound and southbound lanes, 300 Block Caribou Street between Banff Ave to alleyway, Beaver Street parking lot, reopens
Monday, January 30
6 pm - Bear Street reopens
7 am – 6 pm Fire Hall parking lot, Central Park parking full closure
Published 2023-01-10