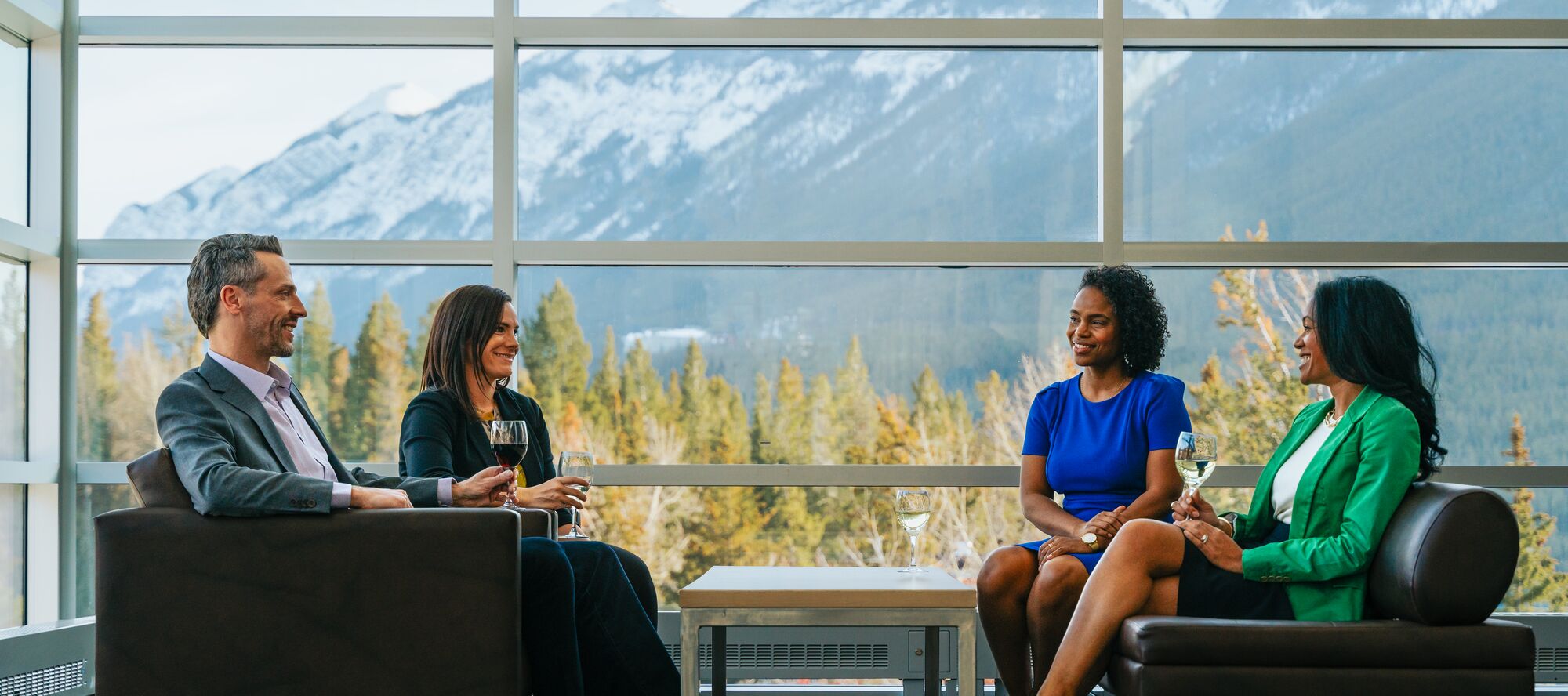 Business Events Updates - Q1 2023
The Business Events (BE) team supports BLLT's organizational objectives by generating year round demand. Our goal is to attract business events to Banff and Lake Louise through B2B partnerships in the meetings industry while driving leads to members.
This team takes a lead role on destination-wide bids for large scale programs to amplify the destination presence enabling our members' salesforce. We also support members through site visits, BDTs, market insights and marketing assets.
News & Trends 
The Incentive Research Foundation released a Business Events Trends Webinar which emphasized that Incentive, recognition, and reward programs will be expected to have broader reach and deeper impact. The new decentralized workforce comes with new expectations, new drivers of performance, and new considerations for the structure and delivery of engagement programs to inspire employee performance and loyalty. See the full report here.
What's happening
Elevating Business Events: Hosting Impactful Programs in Our Destination
SITE Canada Exchange took place in Banff from January 10-12, 2023, hosted at The Moose Hotel & Suites. An inaugural event for SITE Canada, welcoming 50 participants with a 1:1 buyer/supplier ratio. The program focused on the experience and offerings in the heart of Banff, and BLLT introduced the Community Impact Program receiving overwhelmingly positive feedback from the meeting planners.
Banff and Lake Louise hosted SITE Incentive Summit Americas, welcoming highly qualified meetings planners with a total of 130 attendees and the support of 15 members. The participants had education on sustainability and business events' community impact as a part of the program. The team introduced gift replacement raising over $2,000 for Banff Canmore Community Foundation supporting two charities chosen by the organizer. The success of the program was evident in the positive feedback and social posts from BCCF and marketing with SITE, as well as the content creation.
In addition, a Business Development Trip with 10 Canadian planners took place in February and resulted in five group leads; an add-on pre-ISA trip was delivered to showcase Lake Louise, generating 1 group lead; and BLLT hosted the third-party planner that is working on Destination Canada's Winter Incentive which will be held in Banff and Lake Louise in January 2024. 
We officially launched a new initiative aimed at making a positive difference in the places where we live, work, and play. To learn more, visit the Business Events page Community Impact Program. 
Corridor Strategy Successes
BLLT presented Banff and Lake Louise to 101 Maritz Associates, as a part of the Maritz DMO strategic partnership. The presentation had a record-breaking attendance, and subsequently received a new lead for May 2025!
Banff and Lake Louise represented on the Global Stage
Our Business Events member enablement strategy successfully facilitated members to attend PCMA Convening Leaders 2023, Destination Direct Canada, CSAE Tete-e-Tete and SITE Global resulting in valuable interactions with high-quality buyers, generating numerous leads.
The Business Events Team's client event in New York utilized the Banff Mountain Film Festival screening, attracting a high caliber of 25 association and incentive clients despite the challenges of the New York market.
Results & Forward Thinking
Results and upcoming targeted meeting planner missions and conferences.
Thus far, 163 RFPs have been distributed to members generating 75,234 potential room nights and 30,565 delegates.
Our Member Advisory Group survey had a 100% response rate which allowed us to assess the format of these sessions and make changes to deliver the best sessions for members. Here are the key dates for 2023:

Fall Advisory Group Sessions – September 12 and 25
End-of-Year Celebration – December, TBD

Coming up for the BLLT Business Events Team:
Published 2023-05-30