What's New in Banff and Lake Louise for Summer 2023
Apr 4, 2023

|

Budget Travel, Food & Drink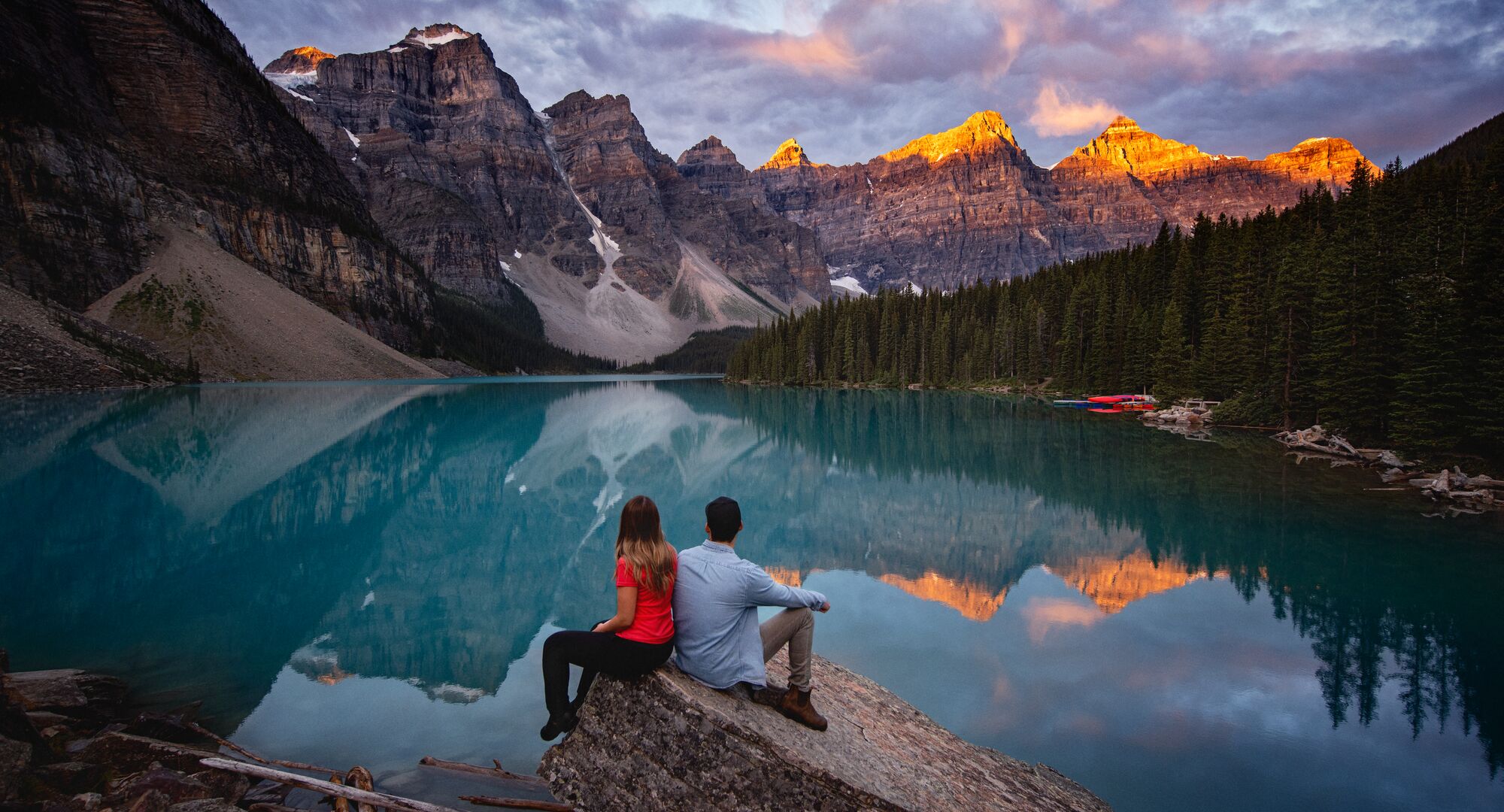 Welcome to Banff National Park, one of the most stunning destinations in the world. With summer 2023 approaching, it's time to start planning your trip to Banff and Lake Louise. Here are some of the new attractions, experiences, and eateries that await you this year.
Car-free Cycling on the Bow Valley Parkway
Now in its third year, the eastern 17km section of the Bow Valley Parkway will once again be closed to public vehicle traffic from May 1 – June 25 and September 1 – 30. This lets cyclists and hikers to enjoy a breathtaking journey from Banff to Johnston Canyon without the interference of cars. Rent a bike or join a tour for a more immersive experience.
The Return of the Pedestrian Zone
Banff Avenue's pedestrian zone returns this summer, offering visitors a chance to explore two blocks of the best shopping, dining, and selfie spots that Banff offers, all totally car-free. Wander the streets, explore the patios, and open-air shopping, all while enjoying picturesque views of Cascade Mountain and Sulphur Mountain.
Explore a New Art in Nature Trail
Banff's summer art exhibition isn't inside a gallery, and you don't need a ticket. It's part of the beauty of nature. So step outside and explore the Art in Nature Trail.
In a landscape shaped by the elements, a sense of transformative energy comes with the territory. The revitalizing power of the wilderness inspires the art installations lining the walking trails in the heart of Banff. The Art in Nature Trail follows the banks of the Bow River in an exploration of creativity, offering a different perspective for all who revere the Rockies.
This year's trail encompasses the new Nancy Pauw Bridge and will run from July to mid-September.
If you're looking for a place to stay in the heart of Banff, Basecamp Suites Banff is the newest and most exclusive property in Cascade Plaza. These 21 suites offer elegant, spacious accommodations with mountain views and two rooftop hot tubs.
New Restaurants and Dining in Banff and Lake Louise
Mediterranean Bites beside Lake Louise: Louiza
Unveiled in late 2022, Fairmont Chateau Lake Louise's new restaurant, Louiza, offers a Mediterranean-inspired shareable menu in an elegantly designed space. Sip and savour wild-crafted cocktails made with local ingredients and classic dishes like paella.
Mexican flair on Banff Ave: Añejo
Unveiled in October 2022, Añejo is a Mexican-inspired restaurant on Banff Avenue. Come into this retro-modern vibe restaurant for classic margaritas, tacos, and other Mexican cuisines.
This is a must-visit destination for those looking to unwind after a long day of exploring. Enjoy the restaurant's fun and cocktail-fueled dinner-party vibe, set against the backdrop of a mid-century chalet. This new restaurant is sure to leave you with unforgettable memories.
Homage to Historic Banff: Brazen
Brazen pays homage to the pioneers and people who explored the land with their shareable plates and historic decor. Located inside the historic Mount Royal Hotel, this restaurant is a must-visit for those looking to indulge in a little bit of Banff's rich history.
Authentic Italian Cuisine: Lupo
Located on the corner of Wolf and Bear Street, Lupo (wolf in Italian) offers a fresh taste of Italy, with a twist on classic Italian dishes while honouring the beauty of traditional Italian cuisine.
Korean Streetfood on Buffalo Street: Hankki
Hankki means 'one meal' in Korean. Their goal is to provide visitors with the most authentic Korean street food. Bowls of rice, veggies and meats, or specialty hot dogs ad a warm greeting are a perfect accompaniment to your day in Banff.