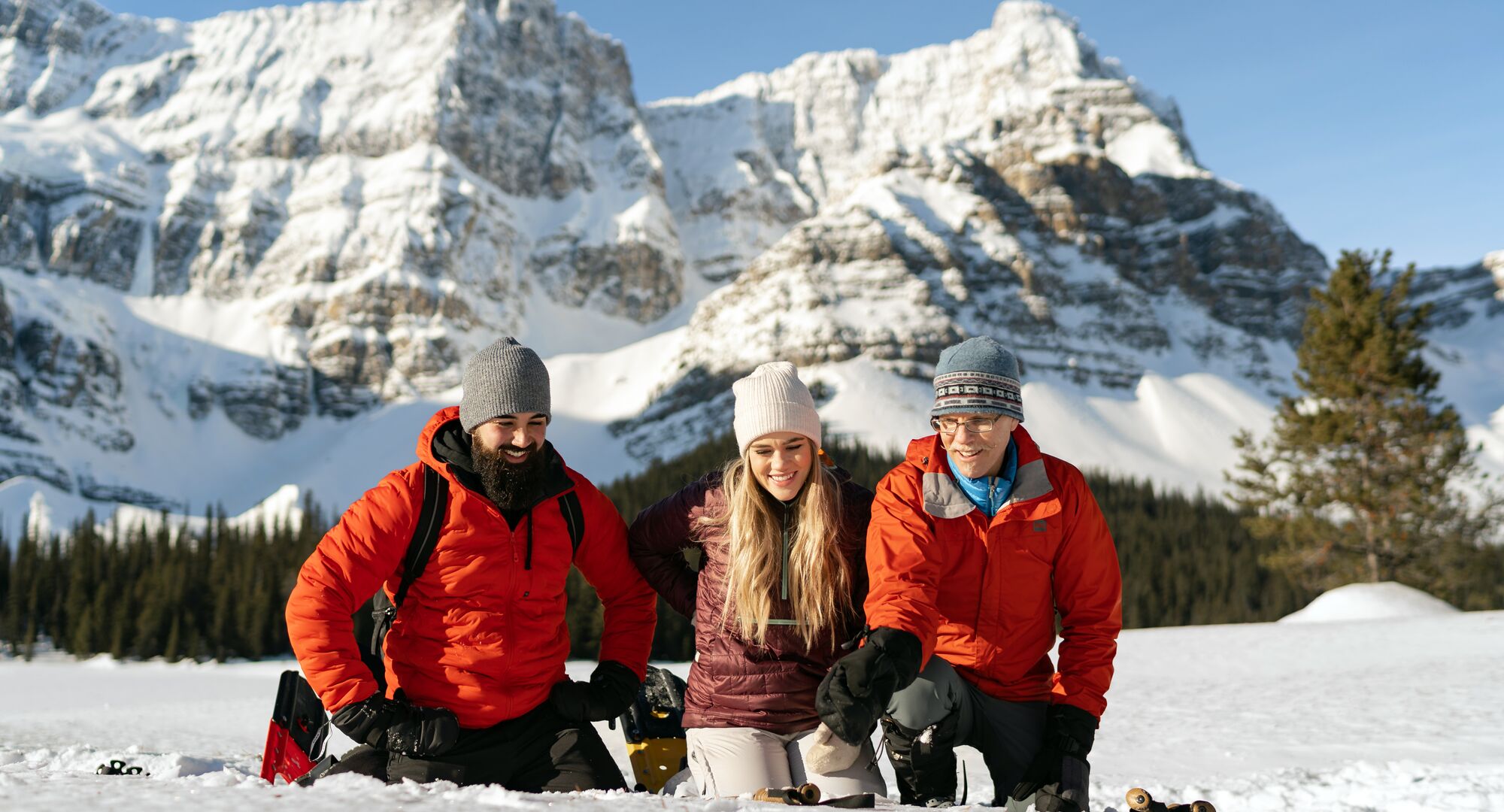 Great Divide Nature Interpretation
The quiet beauty of winter in Lake Louise is a delight to explore on snowshoes! Swishing through fresh powder, you notice how the snow acts as a canvas, recording the tracks of snowshoe hares, pine martens and even the occasional lynx.
Your guide reveals hidden secrets too: beneath the snowpack are hibernating grizzly bears. You're asked a "Griz Quiz" question and there's a surprising answer. You've laughed and you've learned.
Also available: Summer guided hiking - see my website.
When to go
Operating Dates
| Month | Operating Status |
| --- | --- |
| Jan | |
| Feb | |
| Mar | |
| Apr | |
| May | |
| Jun | |
| Jul | |
| Aug | |
| Sep | |
| Oct | |
| Nov | |
| Dec | |
Location