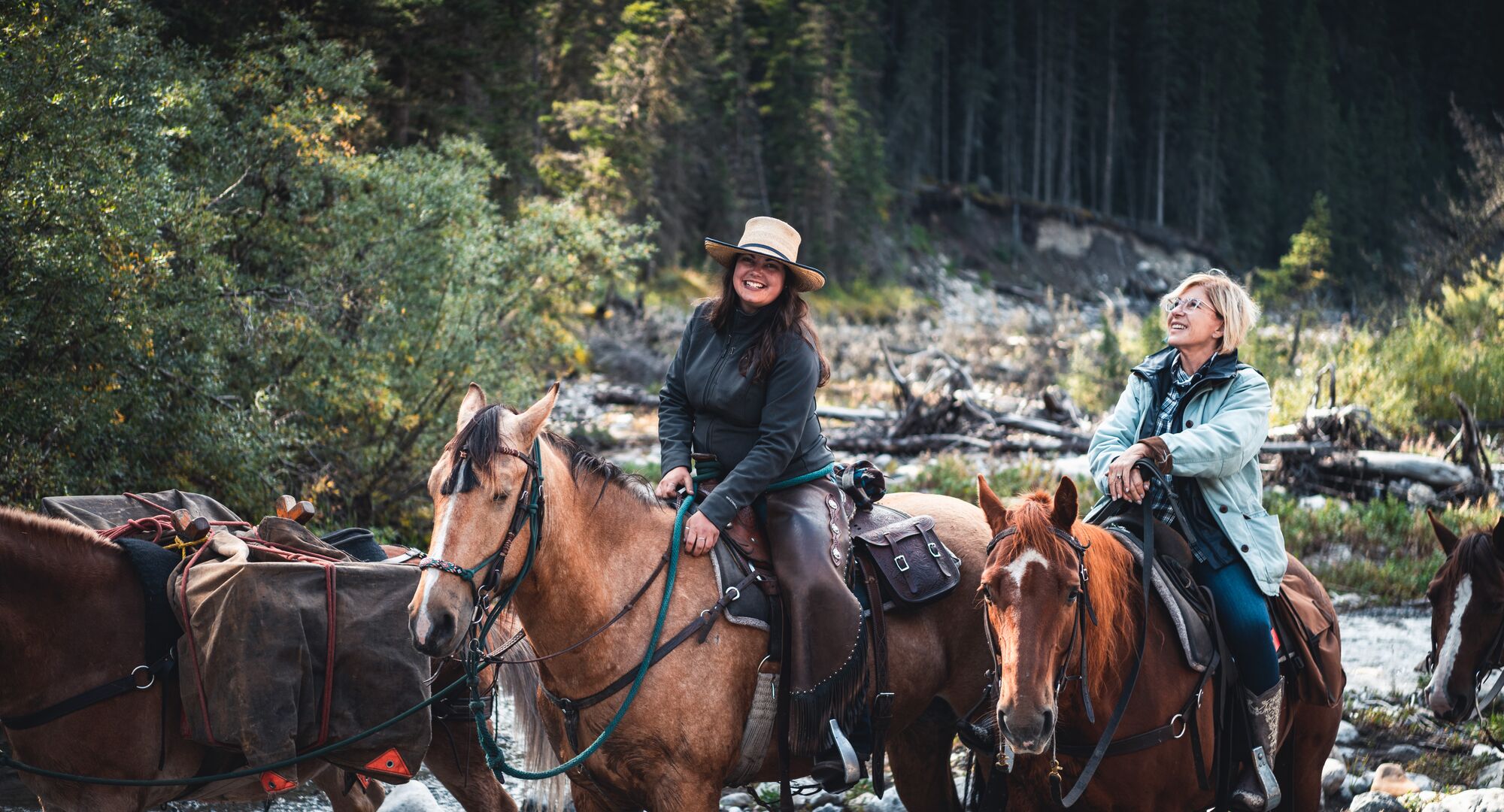 Events
Summer Exhibition: Celebrating 100 Years of the Trail Riders of the Canadian Rockies
Since 1923, the Trail Riders have been taking the adventurous horse rider into the majestic mountains of the Canadian Rockies. This year will mark 100 years of riding trails, singing around a campfire, and encouraging a lifelong love of being in nature with new and old friends.

The exhibition shares experiences that have made this such a loved and enduring group, through photographs, trophies, songs, and artifacts.

The Whyte Museum is thrilled to host an exhibition curated by volunteers of the Trail Riders that highlight the past 100 years.
Event Overview
Jun 16 - Oct 15, 2023

10 am - 5 pm

Whyte Museum of the Canadian Rockies

$5 - $12
Event Location