Guide To Christmas Events in Banff and Lake Louise
Nov 14, 2023

|

Events & Festivals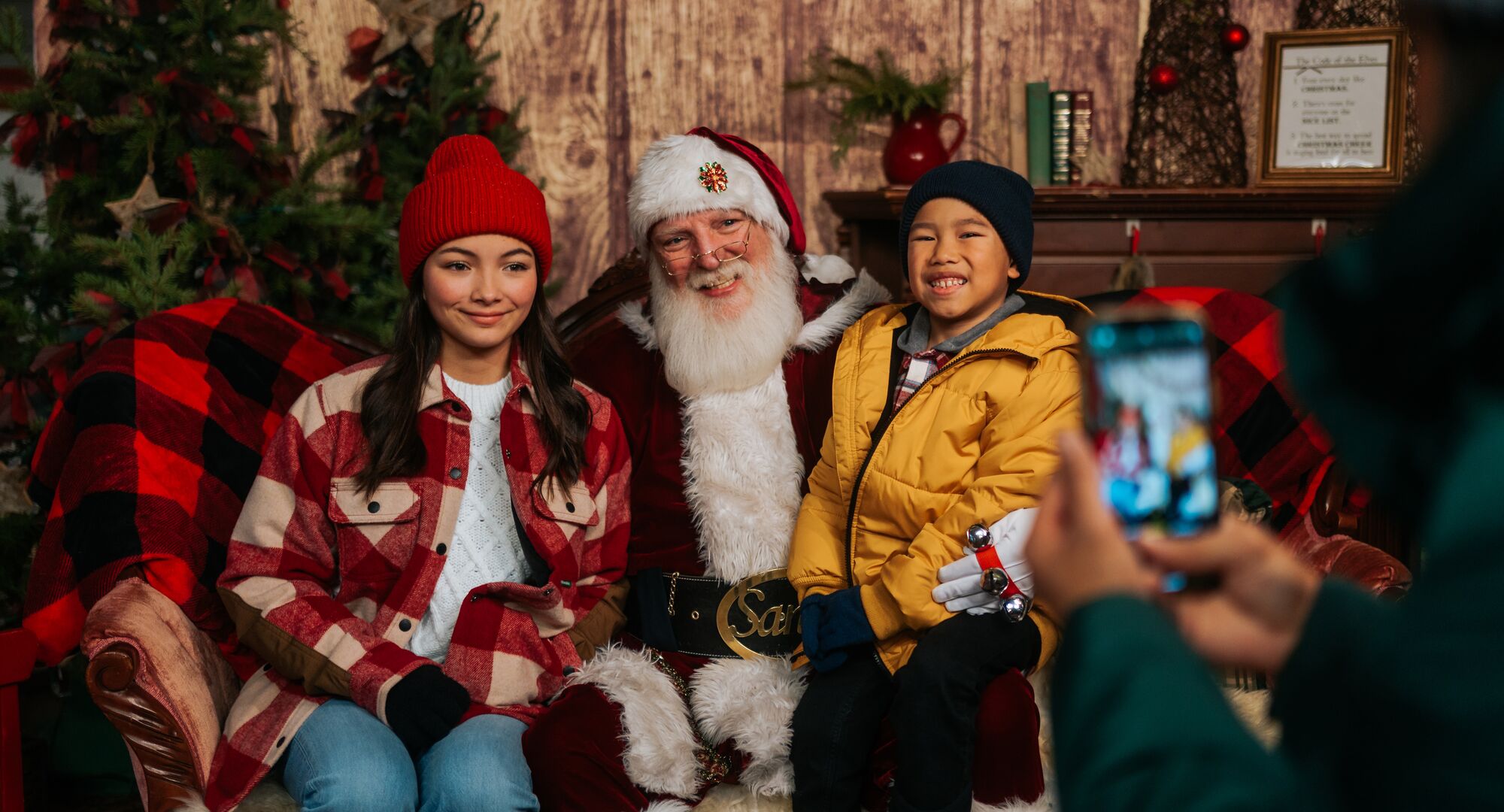 In Banff and Lake Louise, the holidays bring a diverse array of outdoor experiences and festivities for all. Here are all the must-visit holiday happenings in Banff National Park this season.
This enchanting experience will help you find that unbeatable sense of Christmas spirit that we are all seeking in this year of uncertainty. Bundle up for a walk through the Cascade of Time Garden, where you'll witness a live Christmas story told by the animals of Banff National Park.
The story is delivered by illuminated puppets, dazzling sculptures, and ingenious sound effects. It's a tale of hope and unity that will strike a chord with everyone this Christmas in Banff and Lake Louise. Book your free tickets and get ready for a totally transformed walk through the park.
Where: Cascade of Time Garden
When: November 17, 2023 - December 31, 2023
Time: 4:30 p.m. - 9:30 pm
Cost: Free
*Tickets and registration required
Banff Christmas Market
The Banff Christmas Market is inspired by the Old World and influenced by the New. It captures all of the tradition, heritage, and romance of these European Markets while showcasing the best artisanal products of the Bow Valley and its surrounding regions. Boasting unique products, family-friendly entertainment, and a festive menu of cocktails, pretzels, mulled wine, and sweets, The Banff Christmas Market creates a warm and inviting environment for families of all ages during the day and an adult atmosphere in the evening.
Where: Warner Stables, 100 Sundance Rd
When: November 17-19, November 24-26, and December 1-3, 2023
Hours: Friday & Saturday 10 am - 8 pm, Sunday 10 am - 4 pm
Entry Fee: $10.00 + 5% GST. Children 10 & under are free.
Mountaintop Christmas
Jump aboard the Banff Gondola and visit Santa's Workshop at the summit of Sulphur Mountain. Enjoy Christmas delights, pose for a photo with Santa, and explore the Above Banff Interpretive Centre.
Where: Banff Gondola
When: Weekends December 2 to December 24, 2023 & Daily December 25 - 30, 2023
Cost: All activities are free with gondola admission. Kids travel free with each paying adult when you visit before 12 noon.
Nightrise at the Banff Gondola
At Nightrise, Sulphur Mountain's summit is transformed after dark through four digital art installations. Vibrant lighting, multimedia effects, video projections and music bring the mountaintop to life in new and unexpected ways.
Where: Banff Gondola
When: Weekends November 18, 2023 - March 30, 2024
Cost: All activities are free with gondola admission.
Country Christmas Dinner
The evening begins with a short sleigh ride transfer from the Fairmont Chateau Lake Louise over to our Dance Barn where a live country and western band will welcome you into the warm and cozy Dance Barn.
All decorated for the Christmas season, featuring our 16 foot tall horseshoe Christmas tree, the Dance Barn is a place for families to kick back and enjoy some western hospitality.
Where: Brewster Barn
When: December 23, 27 & 30, 2023
Depart: Fairmont Chateau Lake Louise at 6 pm and 6:30 pm
A Christmas Carol at the Fairmont Banff Springs
A Christmas Carol At Fairmont Banff Springs returns for it's 6th year! Do not miss this timeless, heart warming tale of a man named Scrooge who is visited by three ghosts and learns what the true meaning of Christmas is all about! Produced and created at one of the most beautiful places on earth
Where: Fairmont Banff Springs Hotel
When: December 7 - 31, 2023
Entry Fee: $26-$38
Santa on the Mountain at Banff Sunshine Village
Ski or snowboard with Mr. and Mrs. Claus on the slopes as they take a break from the Christmas rush. Find them in the village and skiing around the mountain and take a photo with them!
Where: Banff Sunshine Village Ski Resort
When: December 9 - 10, 2023
Entry Fee: Cost of a lift ticket.
Christmas on Skis
Looking to hit the slopes for Christmas? Gather your gear and your nearest and dearest and experience the winter wonderland of Banff National Park's ski resorts.
Before you go, book your lift ticket ahead of time, and check for operational changes at the resorts this ski season.