What to do in Banff: Explore the 2023 Art in Nature Trail
Jul 4, 2023

|

Culture & Art, Events & Festivals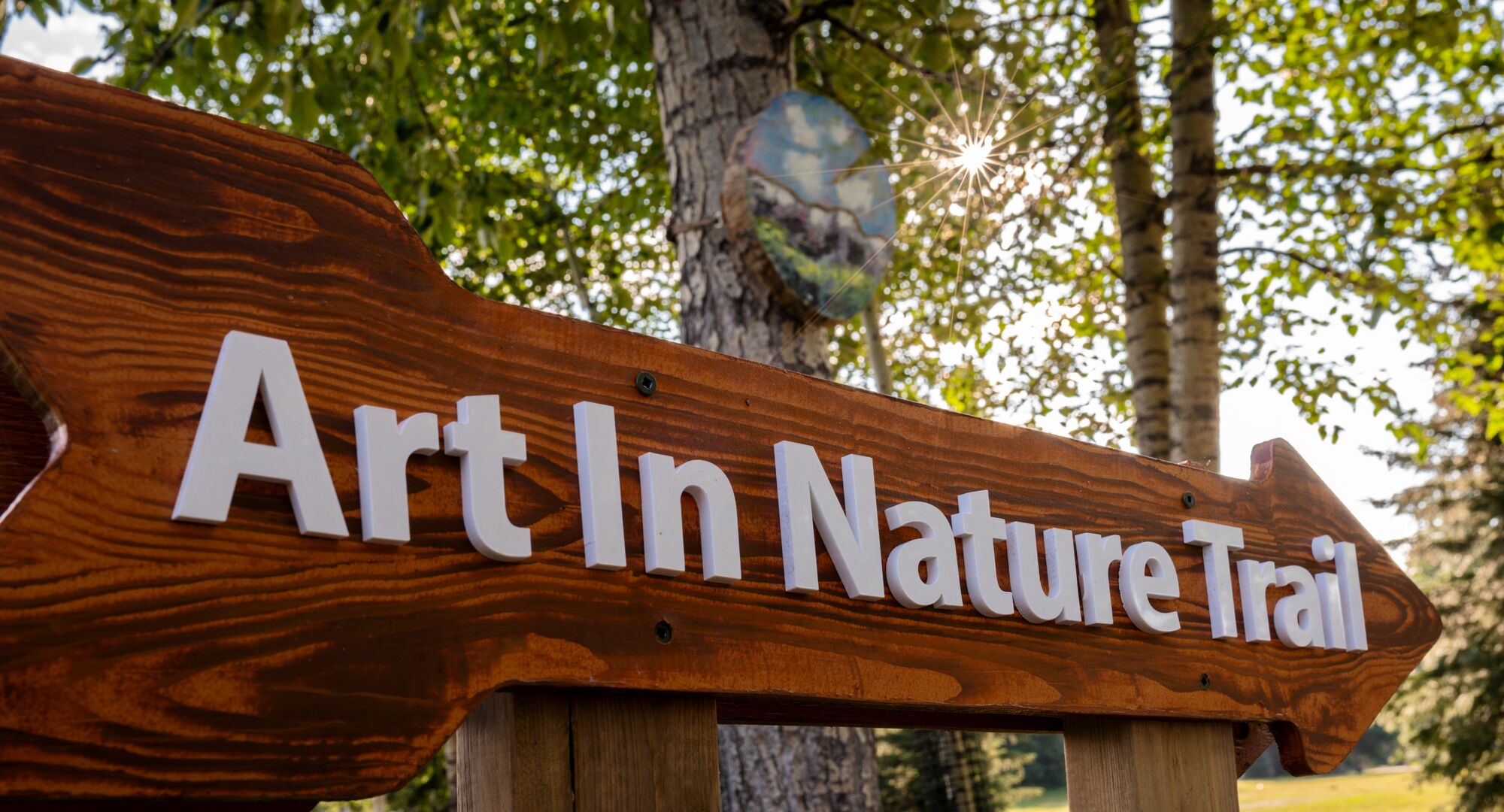 Discover the enchantment of Banff's outdoor art exhibition, where creativity seamlessly merges with the beauty of nature. Step outside a traditional gallery and immerse yourself in the Art in Nature Trail along the Bow River Trail in Banff. This is the perfect thing to do in summer in Banff National Park.
Starting at the renowned Banff Park Museum, embark on a self-guided tour that will lead you along the picturesque Bow River Trail, guiding you across the pedestrian bridge towards the captivating Bow Falls and finally returning you to Central Park via the newly constructed Nancy Pauw Bridge.
Prepare to be captivated as you encounter over 65 curated art pieces thoughtfully crafted by talented Bow Valley artists using a diverse range of mediums.
From July 1 to September 30, 2023, seize the opportunity to witness the magic of art within the embrace of nature along the Bow River Trail. Once you are finished the trail, make sure to stop in at one of Banff's many fabulous art galleries.
For now, come on a digital walk with us along the path, and explore these beautiful pieces.
Central Park to Pedestrian Bridge
Check out a few of the art pieces you can find all around Central Park, up to the Banff Ave Bridge.
Between Two Bridges - Banff Ave Bridge to the Pedestrian Bridge
Walk alongside the Bow River, finding art pieces and gazing at the majestic Mount Rundle and Sulphur Mountain. Don't forget to take your own photos with the pieces and use the #mybanff when you share them.
From the Banff Pedestrian Bridge to Bow Falls is a beautiful forested pathway that invites you to stroll slowly and gaze at these fantastic art pieces. Some will call to you along the pathway; others are hidden amongst the trees, asking you to find them as you walk your way to Banff's in-town waterfall, Bow Falls.