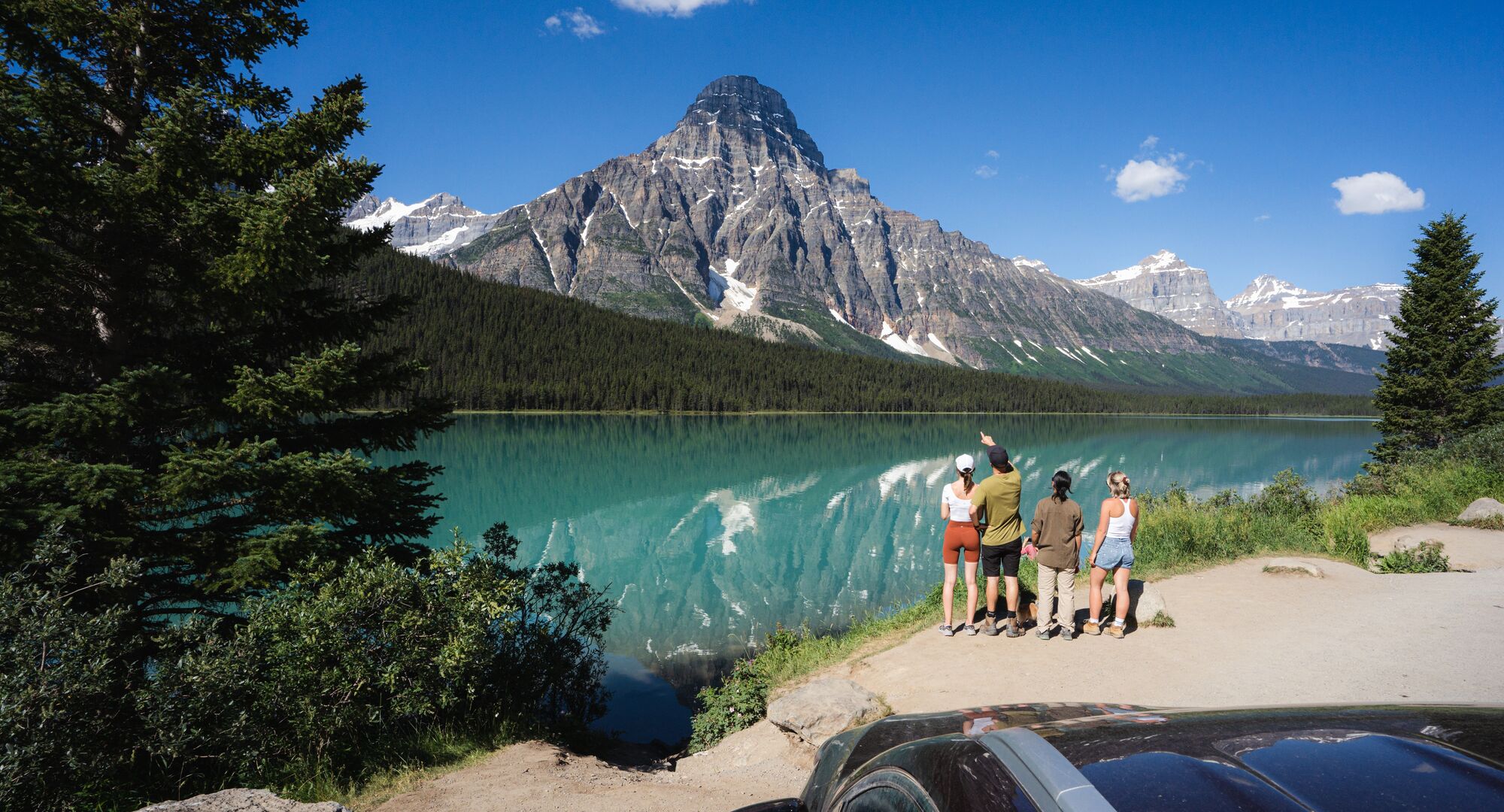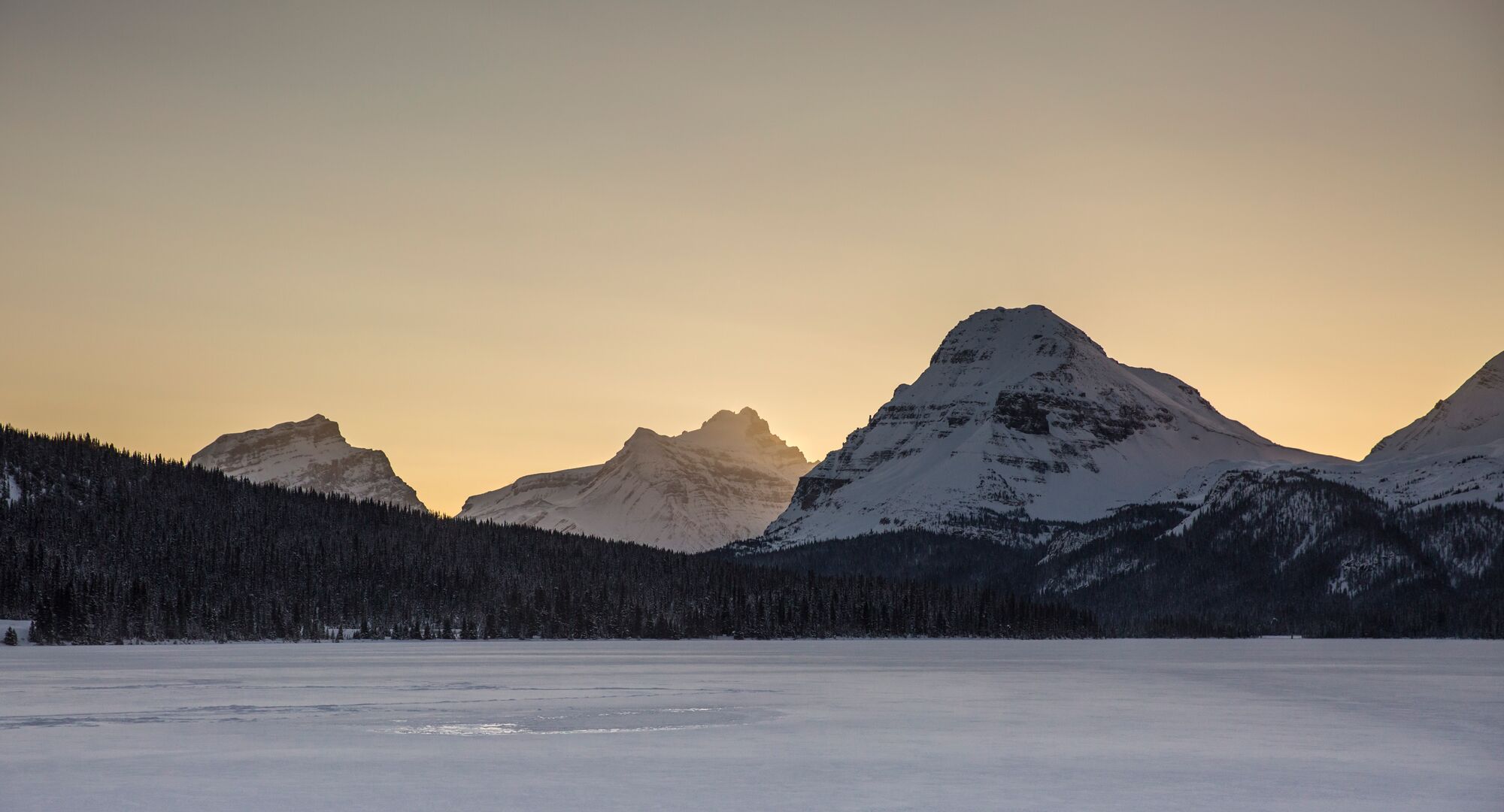 Scenic Drives
Drive the Icefields Parkway
In the early morning light, the sky is bright above the peaks. The wildlife below waits patiently for the sun's warmth to make it over the mountaintops. It's the perfect time to begin an adventure down the Icefields Parkway – undeniably one of the most awe-inspiring roads in Canada.
The parkway parallels the continental divide of the Rockies for 232 km of stunning vistas that exceed even the most vivid imaginations. Let the power of the mountains take hold as you travel past cascading waterfalls, astonishing spires of rock and more than 100 glaciers perched amongst the peaks.
Good To Know
Difficulty

Easy

Duration

3-6 hrs

When

Year Round
Location
Distance from Banff:

31km

Distance from Lake Louise:

5km
When to go
Operating Dates
| Month | Operating Status |
| --- | --- |
| Jan | |
| Feb | |
| Mar | |
| Apr | |
| May | |
| Jun | |
| Jul | |
| Aug | |
| Sep | |
| Oct | |
| Nov | |
| Dec | |
Local Tips
Be Prepared: There are very few services along the parkway, so fuel up yourselves and the car before heading out.

Picture Perfect: This stunning scenic drive offers views of beautiful blue lakes, glaciers, waterfalls, and canyons all along one route.

Hidden Gems: Indulge in turquoise lakes away from the crowds by stopping at Bow Lake, Hector Lake or Horseshoe Lake.

Family Friendly: For a family-friendly adventure, enjoy a short 5-10 minute hike, and you can marvel at the beauty of Mistaya Canyon.

Stop in at Laggan's Bakery or Trailhead Café for snacks and coffee to keep you fueled for the day.