Filming & Photography in Banff and Lake Louise
Banff & Lake Louise is full of ruggedly dramatic mountains, vibrantly coloured lakes, and verdant valleys. It is a spectacular setting for photography and filming.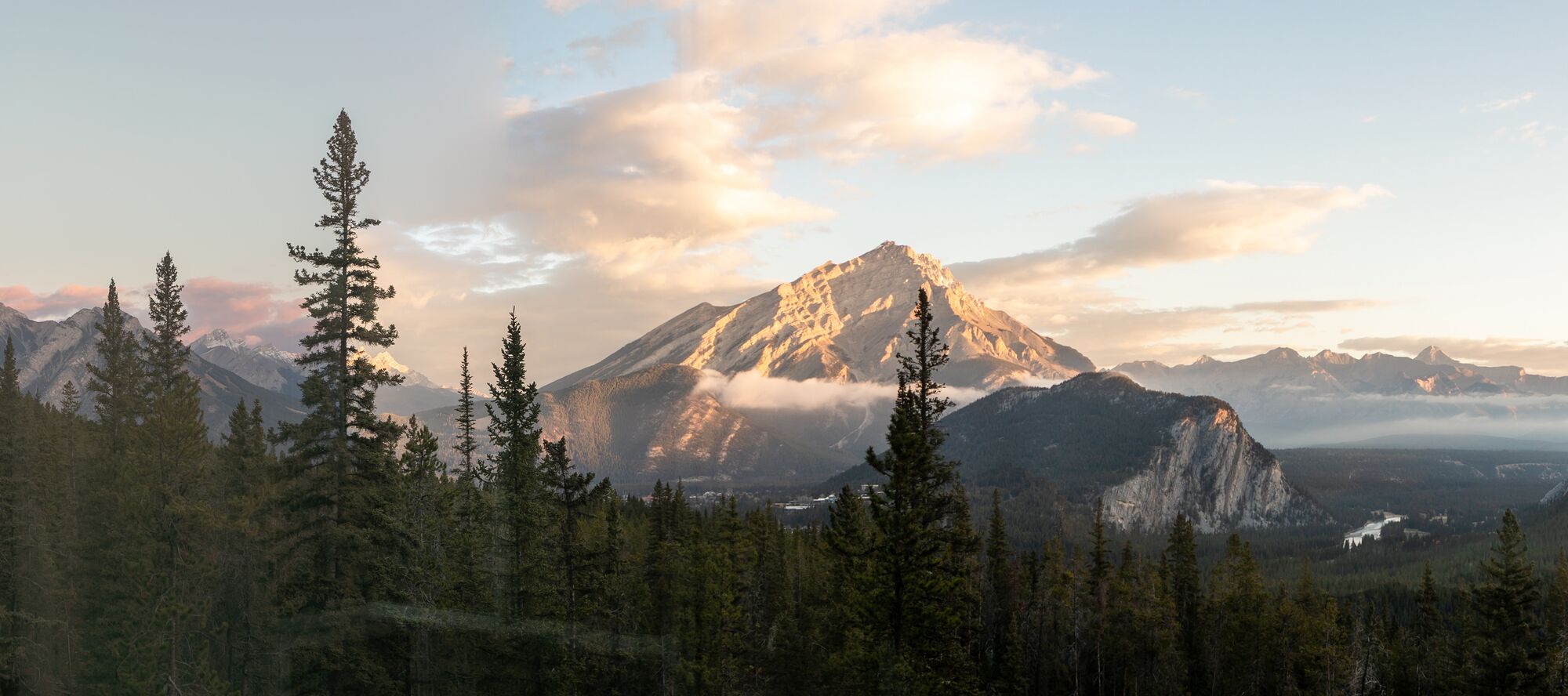 This guide provides a selection of the most iconic and accessible places to film and shoot in Banff & Lake Louise. It is divided into three locations:
Permits for Commercial Filming and Photography
As travel media, you may require a film/photography permit, or may need to register your project with Parks Canada through the small scale photo/video project registration process. Please note that drones are not permitted within national park boundaries.
Do I Need a Film/Photo Permit or Project Registration?
Most small-scale projects taking place in Banff National Park only require project registration, rather than a film/photo permit. Your project is considered "small-scale" and fits under the registration process if your project meets all of the following criteria:
Project is intended to inform audiences about the work of Parks Canada and/or to promote visitation to Banff National Park.
Crew size is of six people or fewer (including models or other talent).
Equipment is limited to cameras, tripods, microphones, or other hand-held equipment.
Activities remain in areas open to the public and during normal operating hours only.
Adheres to all laws and regulations.
No drones are used.
For more information and to register and/or apply for a permit for filming or photography in Banff National Park, please visit the Parks Canada website.
If you intend to film in the town of Banff, please visit the town of Banff website in addition to the Parks Canada website.
Assistance and Resources
The media team at Banff & Lake Louise Tourism is able to help you schedule your itinerary for shooting b-roll and/or live broadcasts. We can also help you speak to the relevant stakeholders and leaseholders regarding filming on specific properties and arrange interviews with local characters and experts. We have a large library of HD b-roll available for your use.
Please contact us for additional information and advice.