Once in a Lifetime Experiences
Destination Canada developed the Canadian Signature Experiences (CSE) Collection to showcase "once in a lifetime" travel experiences found only in Canada. This diverse collection of activities and adventures represents an innovative marketing approach to sell quintessentially Canadian experiences to ever-more discerning travellers.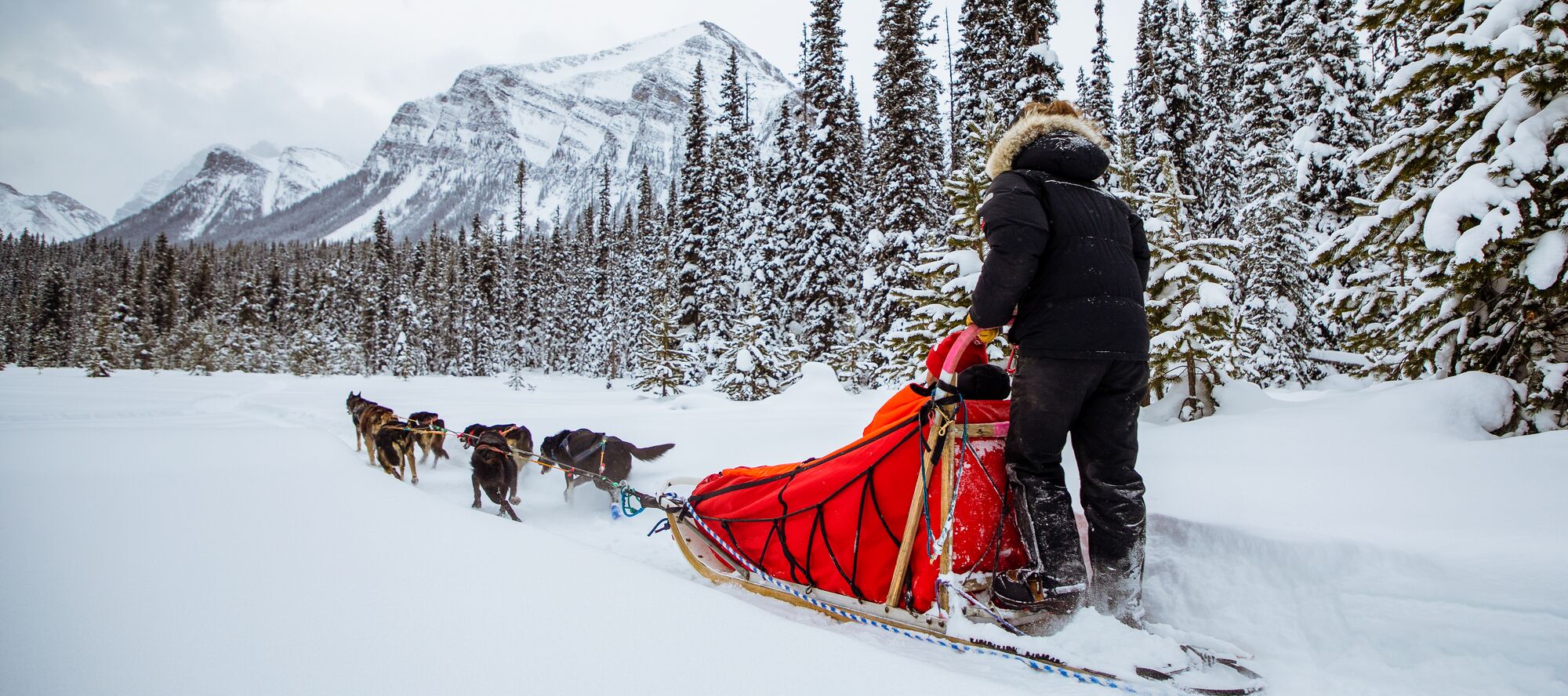 The current collection of Signature Experiences features adventures and discoveries that take place throughout Banff & Lake Louise. We invite you to use the collection as inspiration for story ideas and, of course, to try some of them out yourself. They provide a great insight into the magic and wonder of Banff & Lake Louise.
Cave and Basin Discovery Tour
Cave and Basin National Historic Site of Canada - As the birthplace of Canada's National Parks, Cave and Basin National Historic Site connects visitors to the essence of Banff National Park through nature, culture and history. The sulphurous hot springs were discovered here in 1883 and soon became a major draw. On the Discovery Tour, visitors dip their hands in steamy thermal waters, take an easy boardwalk stroll over pristine marshlands, and learn about Banff's storied past all in the location that started one of the world's greatest conservation movements.
Sunshine Village Historical Snowshoe Tours
Sunshine Village Ski Resort - Let Sunshine Village's local guides take you off the beaten track, deep into the heart of Banff National Park and surrounded by 360 degree panoramic alpine views. Walk along the path Canada's First Nations people took to trade with neighbouring tribes, and listen to stories of first discovery from European explorers. 
Plain of the Six Glaciers Tea House Ride on Horseback
Brewster Adventures - Discover the true Canadian Rockies on a trail ride with the legendary Brewster family, a real-life cowboy clan that has been part of Banff's history for six generations. Witness the majesty of six hanging glaciers whose flow created Lake Louise millions of years ago, and visit the historic Plain of Six Glaciers Tea House.
Wapta Traverse - Hut to Hut Trekking in the Rockies
Yamnuska Adventures - Hike from hut to hut in the wild and remote glacial terrain of Banff National Park, a UNESCO World Heritage Site. Have a truly authentic experience in nature and discover a wild and remote area without extreme mountaineering.
Johnston Canyon Icewalk
Discover Banff Tours - Ice is everywhere you look clinging to rocks, cascading over cliffs and frozen like billowing pillows at the bottom of a solid waterfall. Discover Banff Tours will take you and a small group of hikers on an extraordinary adventure to see a remarkable landscape created by water. The Johnston Canyon Icewalk is a hike through a narrow canyon where thundering waterfalls of summer are silenced in the chill of winter.
Eat the Castle at Fairmont Banff Springs
Fairmont Banff Springs and Alberta Food Tours - A local guide brings the stories of Canada's "Castle in the Rockies" to life as you indulge in luxurious food and beverage pairings at four different, yet equally memorable, restaurants. The touch of chefs personally presenting their dishes throughout only adds to this intimate and authentically local dining experience.
Columbia Icefield Glacier Adventure and Skywalk
Banff Jasper Collection by Pursuit - Everyone who steps out of the massive Ice Explorer onto the Columbia Icefield has the same experience. They breathe in the cool mountain wind, squint their eyes in the brilliant sunshine reflecting off the snow, spin around to see the vast untouched landscape and say the same first word. "Wow!" It is a spectacular experience tucked deep in the heart of the Canadian Rocky Mountains but one that should be included on any summer adventure to Banff and Jasper National Parks.
High Flying Summer Adventures
CMH - Summer Adventures - Visit remote glaciers and conquer North America's longest via ferrata on a Canadian Mountain Holidays heli-trip.
Rockies Heli-Romance
Rockies Heli - This is the ultimate romantic experience. Your private helicopter tour with Rockies Heli will feature sparkling wine, decadent dessert, and a stroll to a picturesque waterfall.
First passage to the West
Rocky Mountaineer - Ride pure mountain magic on the Rocky Mountaineer, a train that crosses Canada's mountain landscape in style. Whether you're a railway buff, a photographer or just someone who wants to sit back, relax and see the spectacular scenery change around every curve, this rail line is as an engineering marvel.
Mount Charles Stewart Heli-Hike
Alpine Helicopters and White Mountain Adventures - Alpine Helicopter and White Mountain Adventures have teamed up to provide the ultimate backcountry experience. Fly far above and beyond the pavement, over rivers, waterfalls, treelines and rock to be left in the pristine mountain wilderness of the Rockies. The helicopter slips away leaving your group and hiking guide to explore it all.
Ski The Rockies with SkiBig3 Guided Adventures
SkiBig3 - Immerse yourself in Alberta ski culture with a three-day insider's tour led by a CSIA-certified instructor.
Climb the Via Ferrata
Mt. Norquay Ski Resort - Get adventurous on the cliffs of Mt. Norquay as expertly trained guides take you along a series of cables and ladders to incredible heights overlooking the town of Banff and cascading mountains beyond.
Ghosts of Fortune Mountain: Mushing in the Rockies
Snowy Owl Sled Dog Tours - Immerse yourself in a pioneer mode of transportation of the frosty frontier. It's an overnight excursion on the Ghosts of Fortune Mountain tour with Snowy Owl Sled Dog Tours. Discover the skills of mushing your own sled dog team in the Rocky Mountains near Canmore, Alberta. Experience the thrill of commanding your team to run over frozen lakes and drifted mountain trails. See the power of the dogs as they lunge up a hill, leaving you breathless. Then – feel the wind freeze a smile on your face as the team races towards the camp set in the snow far from civilization.
The Rat's Nest Adventure Tour
Canmore Cave Tours - Be lead underneath Grotto Mountain into a vast network of caves on The Adventure Tour with Canmore Cave Tours.
Western Wilderness Cookout
Banff Trail Riders - Perfect for families, this tour with Banff Trail Riders lets you experience being a cowboy for a day and taste authentic western BBQ.