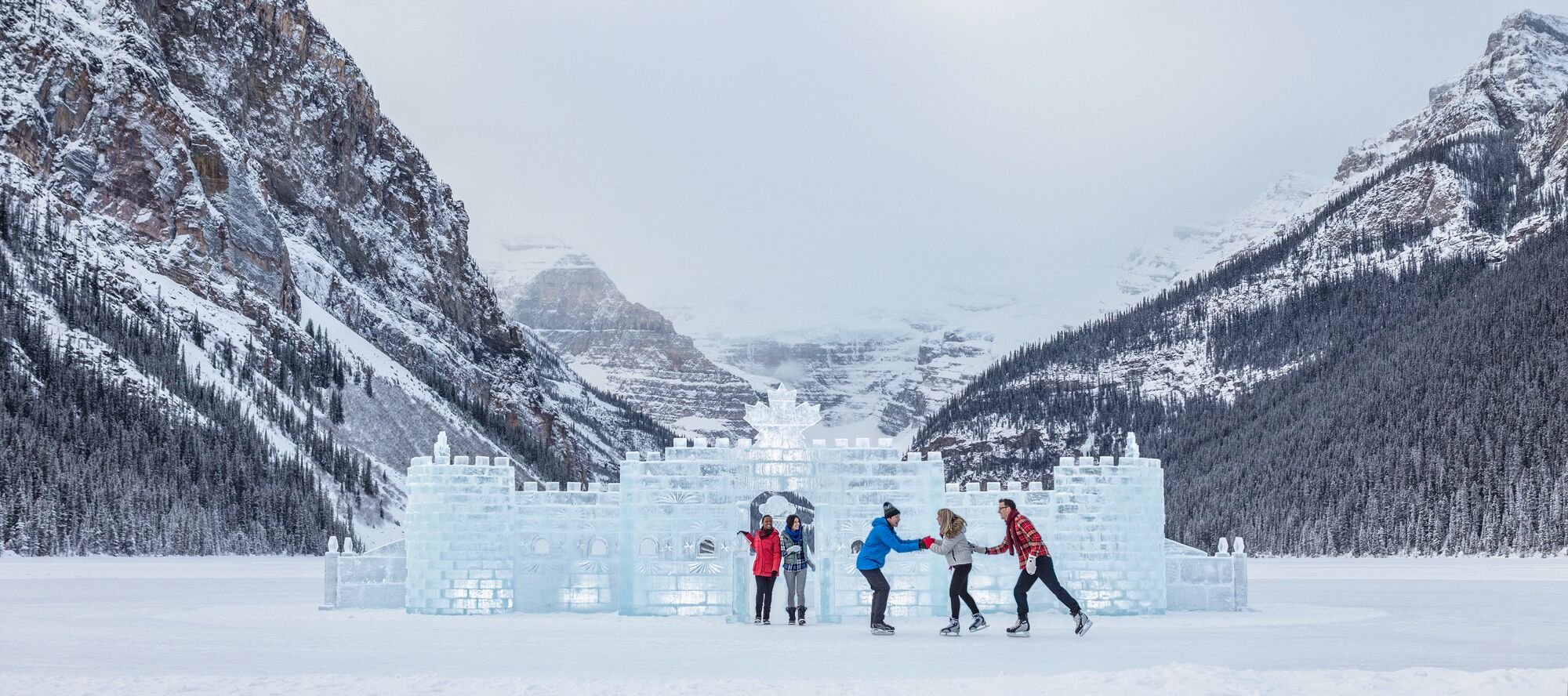 Business Events Q1 Update
The Business Events department supports BLLT's organizational objectives by generating group demand and fueling our economic recovery. Our goal is to attract business events to Banff and Lake Louise through B2B partnerships in the meetings industry.
The team identifies and manages B2B strategic partnerships to position the destination brand and reach our target audience in the meetings industry, ultimately to generate group demand and lead generation for members.
The Business Events team also takes the lead on the destination-wide bids for large scale programs, showcasing the Banff and Lake Louise brand at industry events to amplify the destination presence to enable our members' salesforce. The team also supports members through site visits, BDTs, market insights and marketing assets.
News and Trends
In Q1, we saw that most industry professionals and event organizers continued to show optimism for further opening and returning to in-person events in the second quarter. Currently, we have four events scheduled in April and one in May, and we anticipate a competitive landscape to capture meeting planners' attention.
The Northstar/Cvent Pulse Survey indicated a significant boost in meeting planners' optimism, which tripled from late January this year. The new bookings have rebounded nearing the "normal" level, and 64 per cent of planners will produce their next event during the next three months. This presents challenges related to availability, rates, and labour shortages.
Knowland's monthly report released earlier this year showed a stronger return of corporate meetings than initially anticipated, estimating just over 70.1 of business events booking being attributed to specifically to corporate meetings, followed by Sports, Military, Education, Religious and Fraternal (SMERF) and Associations at 14.7 per cent and 13.1 per cent respectively.
BLLT was chosen to host the Society of Incentive Travel Excellence (SITE)'s Incentive Summit America (ISA) taking place on March 16-19, 2023. The event will bring highly qualified incentive buyers and suppliers to Banff and Lake Louise to showcase our winter incentive offerings, including ski/snowboarding and other winter activities, unique offsite venues, and leading DMC services. Fairmont Banff Springs will be the official accommodation host for the group.
Banff & Lake Louise Tourism and Tourism Calgary signed a strategic partnership with Maritz as part of the corridor strategy. This partnership will give us access to their meeting planners and end-users and exposure of our destination plus customer marketing opportunities to their end-users. Learn more
All indicators show that Business Events planners are travelling now. Our Business Events team has started receiving more site visits, with interest coming from Americans and Europeans as well as Canadians. U.S. offices are preparing for staff to return to work in-person, and we anticipate more travel and event planning as restrictions ease.
Incentive programs are expected to be seen as more important than ever. According to IRF's Industry Outlook for 2022, overall incentive budgets are expected to increase 34 per cent to US$806 per person, although prices are also expected to increase. 
Featured Marketing and Promotion
BLLT attended the Professional Convention Management Association (PCMA) Convening Leaders January 9-12, 2022 in Las Vegas. The event had over 2,500 face-to-face participants and 600 virtual attendees, which was about 75 per cent of attendance levels seen pre-pandemic. Read more about this event
Our team staggered email marketing campaigns leading up to five industry events in April through Canadian and US industry partners. The Northstar campaign Transform Meetings to Alpine Adventures in Banff was delivered to 17,807 planners and achieved a 30 per cent open rate, and was followed up by 5 e-mail blasts of different Instagram Take-overs to 25,000 U.S. planners over five days.
The Canadian meeting planner market was also targeted with a dedicated e-mail blast from Ignite titled The Mountains Are Calling distributed directly to their 13,400 digital subscribers. 
Lastly, we collaborated with Fairmont regional sales and conducted virtual training for a California-based incentive house with 12 incentive planners.
In-Destination Activities
BLLT Wins Crystal Award
We are excited to share that Banff & Lake Louise Tourism won 2021 SITE Canada ICE (incentive Creative Excellence) Destination Excellence Crystal Award. The award is due in part to the GIS Summit that was held at the Rimrock Hotel in October, 2021. This event was one of the first successful in-person events held in Banff and Lake Louise since the beginning of the pandemic, and thanks to the stringent health and safety protocols in place, resulted in zero reported cases of Covid-19 post-event. We would like to extend a huge thank you to all the BLLT members that participated in this program and sent letters of support.
Since 1980, the SITE Crystal Awards program has served as the global benchmark for excellence in travel incentive programs and is regarded as the highest honor in the motivational events and incentive travel industry. The SITE Canada ICE Awards complement the spirit of the Crystal Awards by providing a local Canadian focus and are designed to give members the opportunity to receive industry acclaim for the world-class travel incentive programs which they regularly design and deliver.
Site Visits and RFP's
Q1 RFP momentum and RFP volume reached pre-pandemic levels, consistent with 2018, a welcome indicator that Business Event planners are hungry to get back to work. A total of 90 RFPs were distributed in Q1, outpacing the past three years.
In Q1 as international travel began to slowly rebound, we hosted six site visits with three planners from Canada from the association market, two planners from the U.S. from the corporate / incentive market and international (Brussels) from the incentive market.
Destination Canada approved BLLT's Site Visit and BDT airfare support requests which supported an estimated $25,000 worth of travel to bring U.S. and international planners to Banff and Lake Louise.
Published 2022-05-02