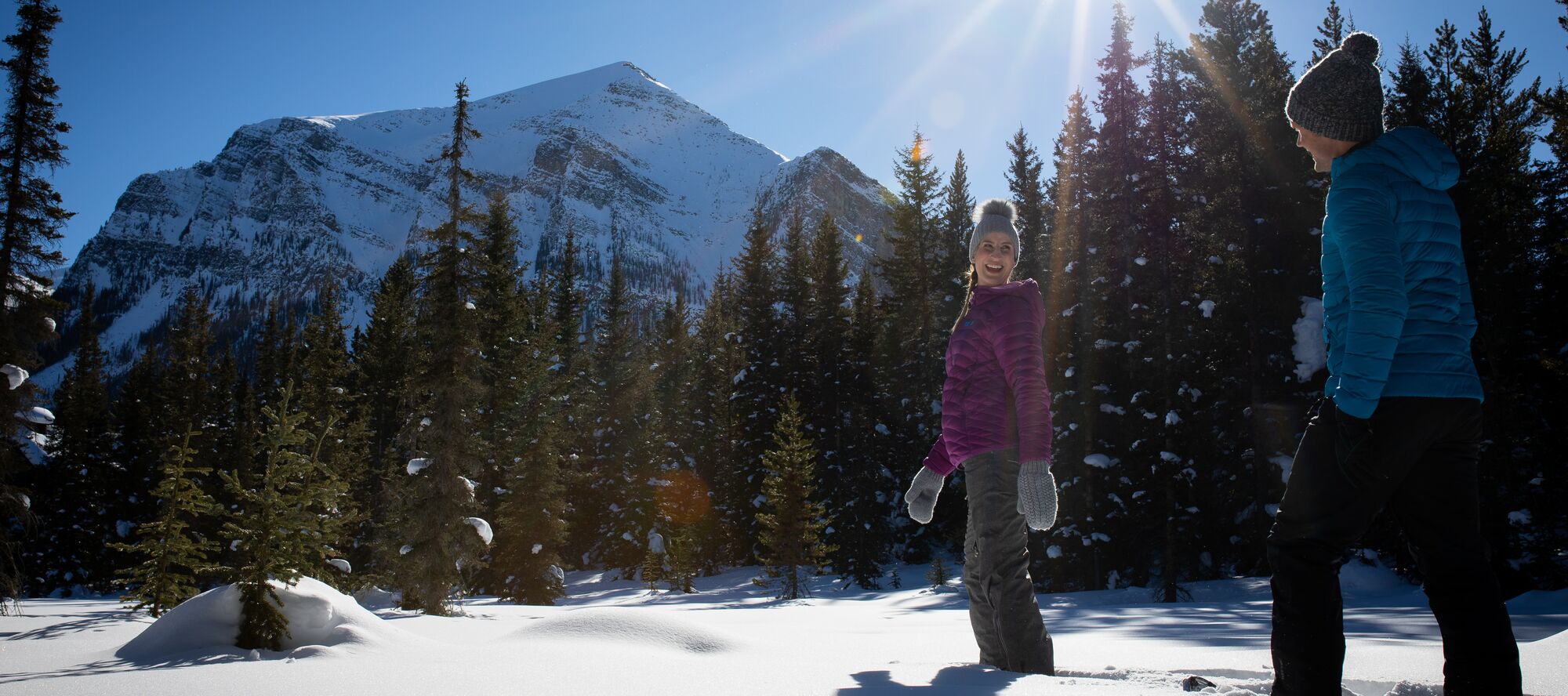 Business Events Q4 Update
The Business Events department supports BLLT's organizational objectives by generating group demand and fueling our economic recovery. Our goal is to attract business events to Banff and Lake Louise through B2B partnerships in the meetings industry.
The team identifies and manages B2B strategic partnerships to position the destination brand and reach our target audience in the meetings industry, ultimately to generate group demand and lead generation for members.
The Business Events team also takes the lead on the destination-wide bids for large scale programs, showcasing the Banff and Lake Louise brand at industry events to amplify the destination presence to enable our members' salesforce. The team also supports members through site visits, BDTs, market insights and marketing assets.
News and Trends
Destination Canada Business Events published a report on the recovery of the US market, which is Canada's biggest opportunity. It is set to accelerate in 2023, with spending reaching 91% of 2019 levels. In 2024, spending by US travellers in Canada is expected to reach 112% of 2019 levels. See the full report here.
In December, SITE GLOBAL held a webinar, Resumption, Recovery, and Renaissance for Incentive Travel. It was evident that Incentive travel is back faster than anticipated with a renewed focus on sustainability, personalized and authentic experiences with an opportunity to engage on a year-round basis and in a deeper way.
What's Happening
Banff and Lake Louise Business Events team represented on the Global Stage
We are proud to announce that Banff & Lake Louise Tourism won the Bronze Stella Award for best CVB/DMO (International category). Banff and Lake Louise is featured here and the best CVB/DMO winners are highlighted on page 67. The Stella Awards are the first comprehensive awards program in the meetings industry that combine public, planner voting, third-party, and objective planner judging..
Banff & Lake Louise Tourism attended IMEX America under the Destination Canada umbrella in October 2022. The event saw 12,000 participants and BLLT had the most appointments in the Canada booth. We used this opportunity to showcase BLLT's Community Impact Program and leveraged what our destination has to offer with an intimate client dinner at Giada's. The quality of planners was very high, and it was evident that they are no longer in a planning phase and are ready to book.
Fairmont Western Mountain Region led a Business Development Trip in October with 11 Canadian and US clients who visited FCLL, BSH, and JPL. BLLT supported with flights, transfers, and activities while the group was in-destination. We have already received one lead through this program that has also applied for the MICE Incentive Program funding.
The Business Events Team attended IBTM in Barcelona in November as part of Team Canada led by Destination Canada. Situated right in the middle of the tradeshow, BLLT had the biggest stand and secured 38 appointments across 3 days. With buyers from Latin America, BLLT was able to tap into a new market in addition to the key markets we already work with. The incredible quality of planners has allowed us to already send leads to members from this show.
After having successfully hosted Northstar's Global Incentive Summit in last November 2021 here in Banff at the Rimrock Resort Hotel, BLLT headed to Palermo, Italy to take part in the November 2022 Summit. this year's Global Incentive Summit. We secured 25 one on one meetings with carefully pre-selected planners that ensured lead generation for our members. Many suppliers and some planners that had attended GIS in Banff continued to rave about how wonderful and transformative their experience was in Banff and Lake Louise.
Corridor Strategy Successes - As a result of our partnership with Tourism Calgary, BLLT was able to host Molson Coors on a site visit for an Incentive program in 2024 and with Calgary hosting the Rotary International Convention in 2025, BLLT was able to bring a representative in-destination for pre and post options. The client was also able to conduct a site visit at the Fairmont Banff Springs to consider Banff and Lake Louise for other accounts.
The BLLT Business Events Team hosted the President of SITE (Society of Incentive Travel Experts) and the planning team to work on the agenda for SITE ISA which we are hosting in March 2023. A huge thank you to our members who stepped up during this visit to showcase why we are Canada's premier incentive destination.
SITE Southern California's Holiday Event took place in San Diego in December and BLLT had a sponsorship that allowed us to establish a strong Californian presence through activations such as a supplier showcase and an intimate dinner with clients. BLLT's destination prize was included in the event raffle and helped contribute to the $105,000 raised for charity.
The Business Events Team attended SITE Canada's Holiday Event in November in Toronto. We used this opportunity to highlight and showcase winter in Banff and Lake Louise as a premium incentive product. Our sponsorship for this event gave us a great level of exposure and ensure our brand was front and centre throughout the evening.
In December, BLLT attended SITE Chicago's Holly Trolley and raffled off the Grand Prize (a trip to Banff and Lake Louise) which generated much buzz along with attending the largest client holiday event in Washington DC. These events saw an attendance of over 280 clients and follow-ups are in progress.
The Business Events team had their last Member Advisory Group meeting in December. The team put forward the final 2023 plan taking into consideration member input from previous sessions. The Community Impact program was presented and was well received by hotel and non-hotel members. Stay tuned for the Member Advisory Group meeting dates in2023. 
Results and Forward Thinking
Business Events marketing results and upcoming opportunities:
In Q4, 105 RFPs were distributed to members generating 49,558 potential room nights and 21,453 delegates.
NorthStar Meetings Group Spotlight - We had a video spotlight on the web page for the entire month of September. This included an exclusive video page sponsorship display placements and a variety of billboards. We also launched a promotional e-mail blast targeting 30,000 planners. We got open rate of 53.52% and a CTR of 0.34%. Another spotlight went out in November targeting incentive planners from all over the US. This campaign saw an open rate of 50% and a click through rate of 40%.
Smart Meetings Campaign Results–BLLT launched a 2-part marketing campaign. The digital campaign saw an open rate of 31% and CTR or 2.2%. Part 2 comprised of a webinar which saw a total of 36 attendees. The on-demand recording is still available providing continued exposure. Overall, 90 leads were generated from this campaign, mostly from Western US followed by Eastern US, Canada, and Australia.
Cvent renewed for 2023 -Cvent Supplier Network is the world market leader in North America for RFP generation and we will continue to capitalise on all aspects of this platform and invest in the opportunities it presents us. To date, approximately 90% of all leads for Banff and Lake Louise are received through Cvent. This continues to be meeting planners' preferred method for sourcing destinations and hotels.
The Banff and Lake Louise February 2023Business Development Trip, as advertised on Ignite, has secured 11 highly qualified Canadian planners. Thank you to all the members involved, watch this space for a post-BDT update.
Nominations are now open for the 2023 Stella Awards! The 7th Annual Stella Awards presented by Northstar Meetings Group, recognize hotels and suppliers worldwide that consistently deliver superlative service and innovation across all sectors of the meetings and events industry. Apply now as early bird rates and multiple entry discounts end February 17, 2023!
Coming up for the BLLT Business Events Team:
Martiz BDT – February 3 –7, 2023
DC Incentive Canada, Quebec City–February 4 –9, 2023 
BLLT led BDT – February 13 –16, 2023
BLLT Client Event with Banff Centre Mountain Film Festival in New York – March 10, 2023 
SITE ISA – March 14 –18, 2023 
Published 2023-02-07