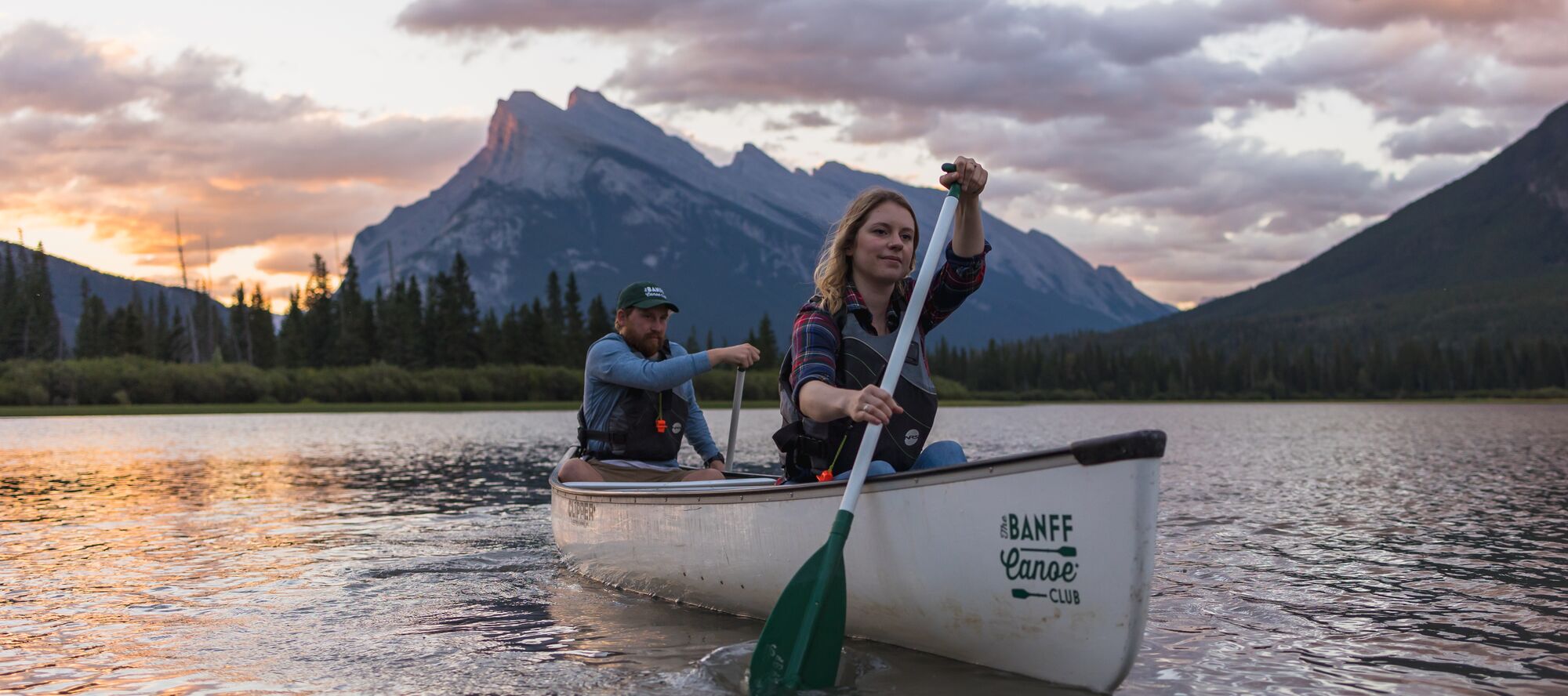 Purchase a National Park Pass
Think of this as your passport to adventure. Explore soaring peaks, paddle across turquoise alpine lakes or find a place to soak up the view. With more than 6,000 square kilometres of wilderness to explore in Banff National Park alone, your Parks Canada Pass is your ticket to countless moments of awe.
Why do I need a Park Pass?
A National Park Pass is required when entering a national park in Canada. Banff National Park entry and service fees help support visitor services and facilities. This means that every time you visit, you are investing in the park - and in a legacy for future generations!
Where do I get a Park Pass?
Park Passes can be purchased online, at the park gates if driving to Banff National Park, or in person at the Visitor Centres in Banff and Lake Louise.
Use the form below to purchase a Day Pass or annual Discovery Pass. Please note the information provided on this form is collected, used and disclosed in accordance with both Banff & Lake Louise Tourism's Privacy Policy and Parks Canada's Privacy Policy. This website uses a third party payment processor, information you provide in the course of making payment will be processed in accordance with the third party's Privacy Policy.
Do I need to print my Park Pass?
Yes, your day pass or temporary discovery pass must be printed and displayed on the dash of your vehicle while traveling in the national park.