Experience the Magic: Start your Festive Season with a Weekend of Christmas Events in Banff
Oct 10, 2023

|

Events & Festivals, Culture & Art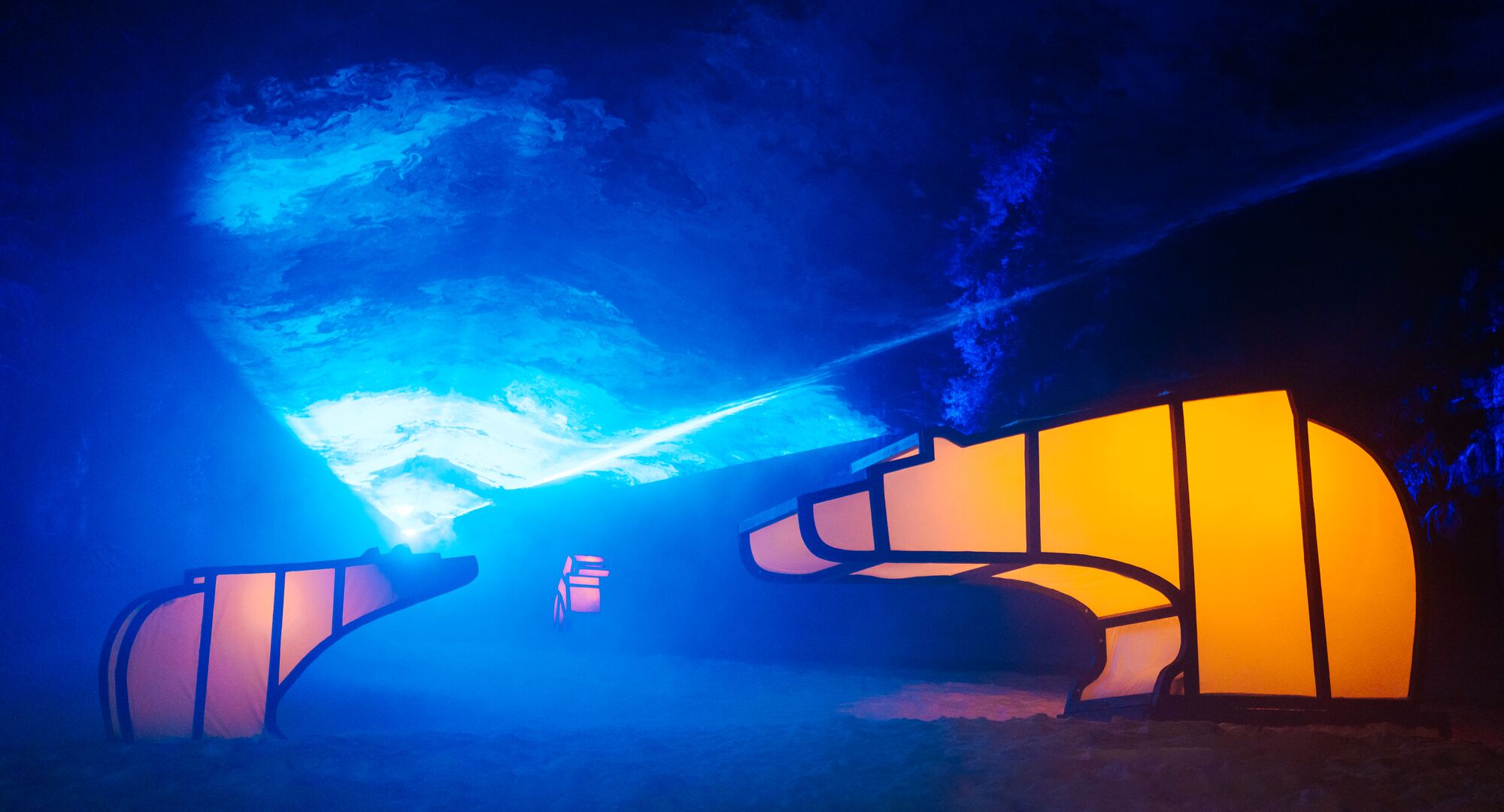 On November 18, from 11 a.m. to 7 p.m., the 100-200 Block of Banff Ave will transform into a twinkling paradise, a scene straight out of a Christmas fairy tale. Behold the Santa Clause Celebration of Lights, an epicentre of joy where local artists serenade the town, whimsical street performers paint smiles on faces, and "Santa's Workshop" echoes with the laughter of little ones. Banff Ave will be adorned with Christmas lights, casting a magical glow that will warm your heart and light up the night.
Some of the highlights of the event:
Visit the storytelling event with readings from local authors and poets
Help your kids craft a special Christmas gift with the craft workshop
Witness stilt walkers, accordionists and other street performers moving through Banff Ave
You'll want to make sure you are here at sunset to witness Santa and Mrs. Claus leading their dancing elves and all the performers down Banff Ave. Gather around the stage as Santa hosts the lighting up of Banff, with special guest appearances you won't want to miss!
Date: November 18, 2023
Time: 11 a.m. - 7 p.m.
Where: Downtown Banff Townsite
From November 17 to December 31, 2023, the Cascade of Time Garden invites you on a festive journey. As darkness falls, the garden comes alive with the spirit of Christmas. It's more than a walk amongst lights and illuminated sculptures. It's a story, a rendezvous with the essence of the season.
Walk amongst larger-than-life illuminated animal sculptures, listen for the carefully crafted sounds, and wander your way through a real-life storybook in a fairytale setting that brings out the joy of Christmas. This enchanting experience, from 4:30 p.m. to 9:30 p.m., is your ticket to a world of Christmas wonder.
Dates: November 17 - December 31, 2023
Times: 4:30 - 9:30 p.m.
Location: Cascade of Time Garden
Embark on a flavourful adventure through the snowy streets of Banff with the Hot Chocolate Trail, running from November 17 to December 31, 2023. Follow the trail to discover unique, holiday-themed hot chocolates throughout the Banff townsite and beyond. It's a journey that will tantalize your taste buds. It's not just a trail; it's a voyage of flavours, a tale told in cocoa and cream.
The Banff Christmas Market at Warner Stables is where tradition meets mountain magic. From November 17-19, 24-26, and December 1-3, starting at 10 a.m., the market comes alive with the spirit of the season. It's not just a market; it's a treasure trove of unique gifts inspired by the Canadian Rockies.
Local vendors and artists bring their very best so you can find the perfect gift for anyone in your life. Inspired by the classic European Christmas markets but brought with a mountain flare, this is the ideal place to start your Christmas shopping before heading into the Banff townsite.
Amidst the festive tunes and the aroma of holiday treats, find that perfect something for your loved ones or a cherished keepsake for yourself.
Dates: Nov 17-19, 24-26 & Dec. 1-3
Time: Starts at 10 a.m.
Location: Warner Stables in the Banff Townsite
Play Your Trip to Banff and Lake Louise
Start planning your dream trip to Banff and Lake Louise today with our easy to use Trip Builder. Curate you perfect trip from start to finish with accommodation, dining, activities, sightseeing adventures and more!
Build Your Trip