10 Indoor Activities in Banff and Lake Louise
May 16, 2023

|

Wellness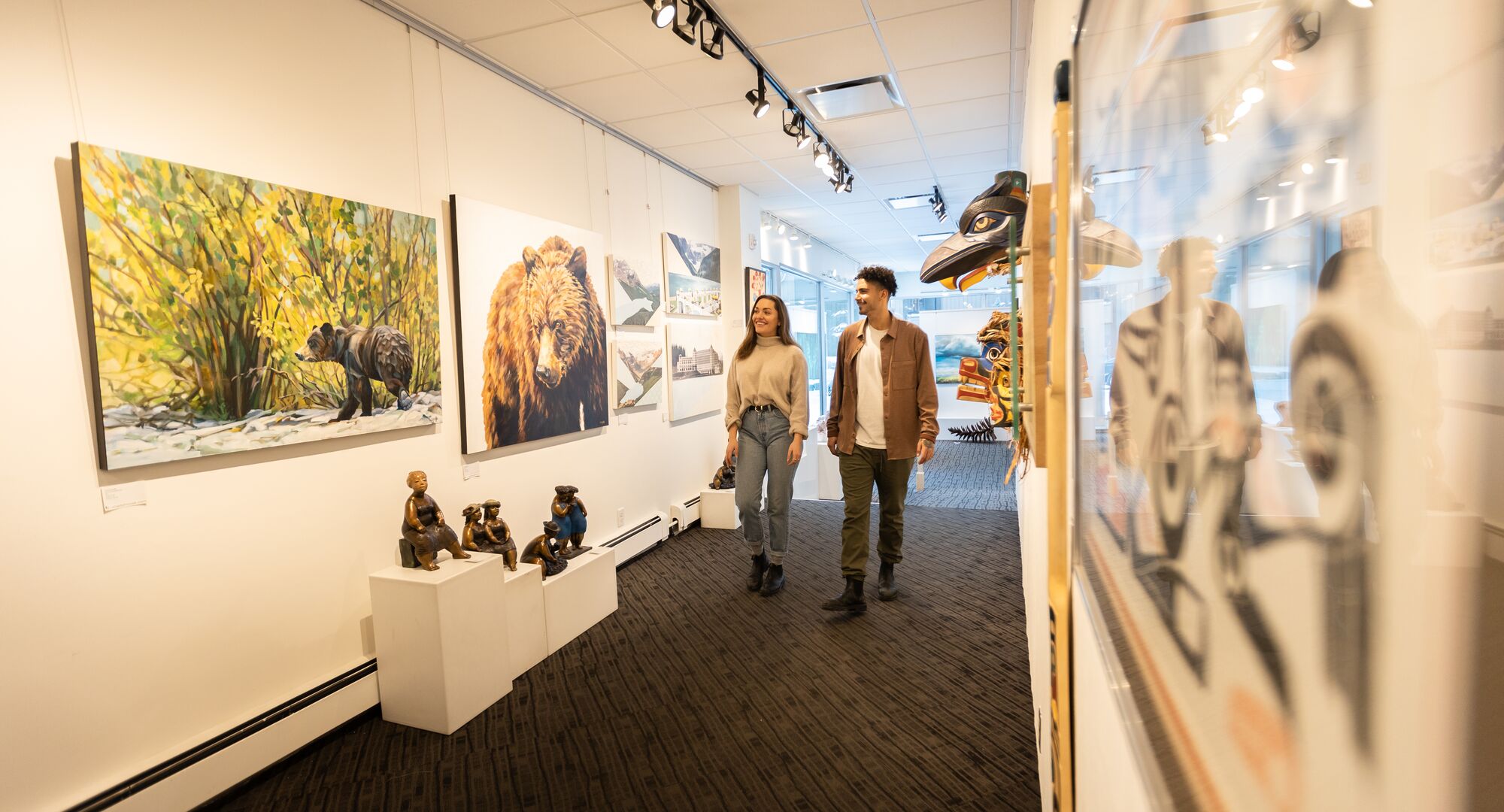 Embracing the essence of mountain culture doesn't always mean venturing outdoors. In Banff National Park, you can immerse yourself in the vibrant mountain spirit even while staying indoors. From art galleries and museums to cozy cafes and cultural centers, there are countless ways to experience the rich heritage and captivating traditions of the Canadian Rockies from the comfort of indoor spaces. Join us as we explore the diverse range of activities that allow you to connect with mountain culture while enjoying the warmth and shelter of indoor activities in Banff.
Visit a Banff Museum or Historical Site
Delve into the rich history and culture of the area by immersing yourself in one of Banff's captivating museums. Banff is home to a diverse range of museums that highlight the extensive history of the area.
The Buffalo Nations Luxton Museum invites visitors to experience the vibrant culture and history of the First Nations People of the Northern Plains and Canadian Rockies through intricate artifacts, captivating stories, and a profound appreciation for the land that shaped their traditions.
Parks Canada's Banff Park Museum displays the rich natural history that inspired Canada's first national park, with over 5,000 captivating specimens on view in a National Historic Site log building, the oldest federal building still standing in any Canadian national park.
Discover the birthplace of Canada's national parks and explore the natural and cultural history of the mountains at the Cave and Basin National Historic Site, where you can also experience the hot water seeping from the rocks and smell the minerals while hiking the scenic trails.
Indulge in the latest Hollywood features at the Lux Cinema in Banff. With four theatres and 3D showings, you can immerse yourself in captivating stories and cinematic experiences. Check their listings for showtimes and grab some popcorn for the ultimate movie night.
Immerse yourself in Banff's vibrant arts scene by attending a performance at the world-renowned Banff Centre for Arts and Creativity. With seven intimate venues hosting talented musicians, artists, performers, poets, adventurers, and thinkers, you'll have the opportunity to witness exceptional creativity. You can also head into the Sally Borden Fitness Centre, where there is a gym, pool, and indoor rock climbing wall.
Embrace the stunning mountain views while enjoying delicious cuisine at scenic restaurants. Lupo, an Italian-inspired restaurant, gives you beautiful views of the Sulphur Mountain range and a unique Italian-inspired atmosphere indoors. Banff Ave Brew Co's newest restaurant – the Lodge – offers a chill place to hang out and eat pizza while overlooking Banff Ave. Or head towards Mt. Norquay and indulge at the Juniper Bistro, which offers seasonal dishes accompanied by awe-inspiring vistas of the surrounding mountains.
Bowl a Strike
Head over to High Rollers on Banff Avenue and have a fantastic time bowling. With six 10-pin bowling lanes, a great menu, and an extensive selection of beers on tap, it's an ideal place to gather with friends or family for some friendly competition.
The Fairmont Banff Springs' Bowl Valley is a five-pin bowling alley that's ready for groups of 7 and great for family and friends.
Flex and Flow in a Banff Yoga Studio
Discover the transformative power of yoga in Banff's exceptional studios, Banff Yoga Practice and Flow State Yoga. These havens of tranquillity offer the perfect indoor activity to reconnect with your body and mind.
With skilled instructors, a variety of styles, and a focus on holistic well-being, these studios provide a rejuvenating experience that enhances flexibility, strength, and inner peace. Elevate your practice, find your flow, and unlock a deeper level of mindfulness in the heart of Banff.
Discover Artistic Treasures in a Banff Art Gallery
Explore art galleries and boutique shops to discover unique artistic treasures created by local and international artists. From paintings and sculptures to handmade crafts and jewelry, you'll find an array of captivating pieces to admire and perhaps even take home as a memento. There is a fabulous Bear Street to Banff Ave gallery walk, where you can pop in and out of a variety of art galleries and photography studios.
Banff National Park offers a wealth of indoor activities that cater to diverse interests. Whether you seek relaxation, entertainment, cultural experiences, or personal growth, there's always something captivating to do indoors in Banff.