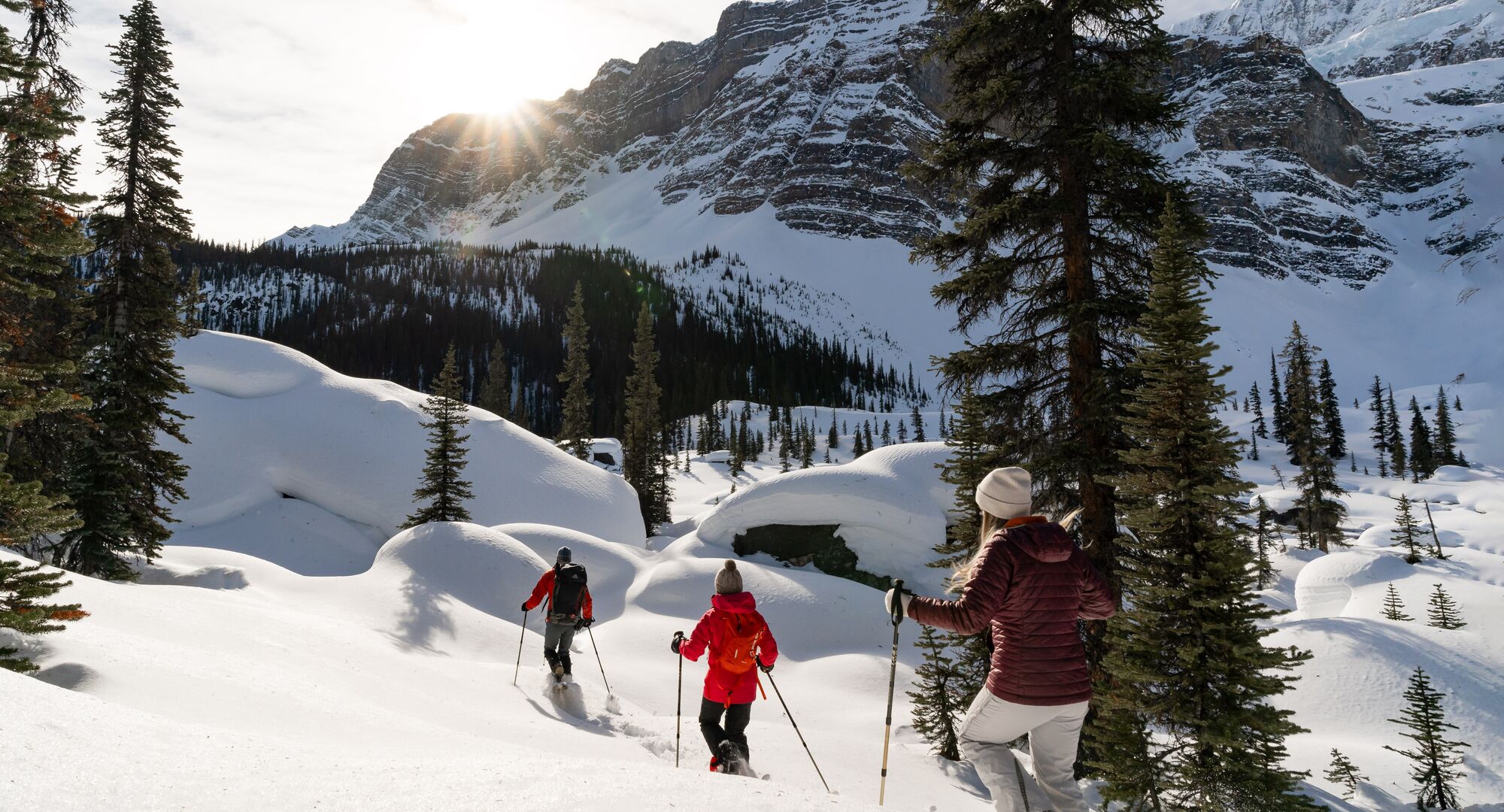 Tours & Rentals
Guided Snowshoeing Tour
The arrival of winter in the mountains transforms the forests and hills into a fresh, clean canvas, reinvented daily by shifting winds and falling snow. For thousands of years, humans have used snowshoes to traverse the terrain without sinking deeply into the soft snow.
As you strap into your snowshoes and take your first steps across the surface of the pristine snow, you'll notice that your tracks aren't the only ones crisscrossing the landscape. The knowledgeable insights of your guide will introduce you to the small but mighty creatures who have left subtle marks of their travels etched into the snow.
Good To Know
Difficulty

Easy to Moderate

Duration

3-6 hrs

Cost

Tours starting from $82

When

Dec - Apr
Location
When to go
Operating Dates
| Month | Operating Status |
| --- | --- |
| Jan | |
| Feb | |
| Mar | |
| Apr | |
| May | |
| Jun | |
| Jul | |
| Aug | |
| Sep | |
| Oct | |
| Nov | |
| Dec | |
Local Tips
Layer up for this activity! You'll feel the chill of winter at the start but once you get moving you'll start to warm up and will probably want to take off a layer.

Grill your guide with lots of questions about the area, they have so much local knowledge that they love to share.

Wildlife can be illusive in the winter but keep an eye out for wildlife tracks in the snow to help give you an idea of the kind of the king of animals that live in the area.