Explore The Park
Parking
Leave the car for the day and use alternate modes of transport in Banff National Park. Parking at popular locations in Banff is extremely limited and often unavailable. For the best experience, park in a designated all day parking lot and use public transit, shuttles, walking and biking to get around.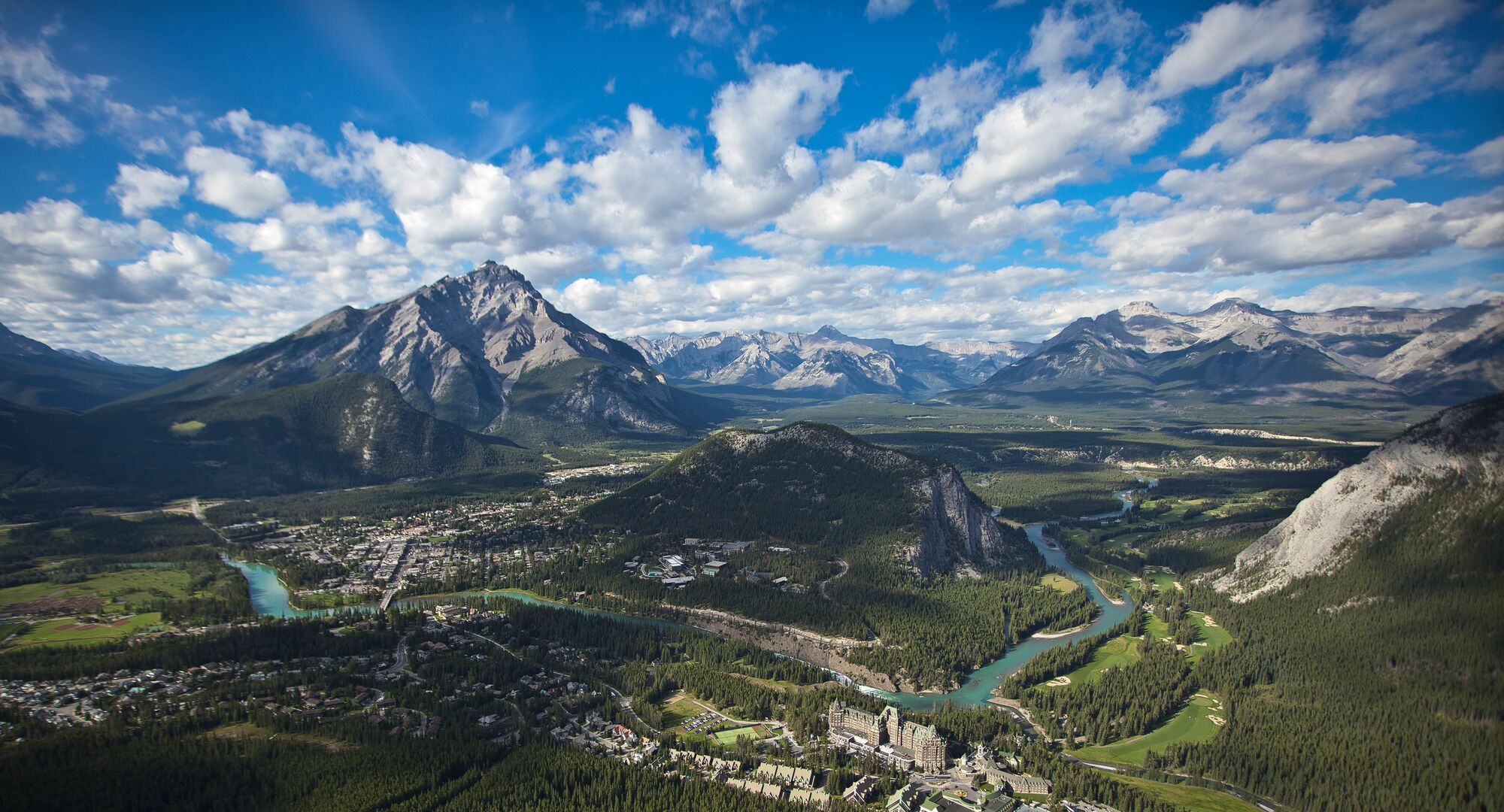 Parking in Banff
Banff town is only 4-square-kilometres in area, making walking, cycling and transit the best ways to get around. Parking is limited in the downtown core, park at the Train Station Public Parking Lot . You can park for up to 9 hours, it's free and it's less than a 10-minute walk to downtown Banff. Additionally Roam Public Transit serves the entire town and connects with all the major hot spots in Banff National Park, including stops near all-day parking areas. Cyclists planning to experience the Bow Valley Parkway are also encouraged to park here and start and end their journey in town.
Find a Banff parking map (including RVs) and current capacity of Banff parking lots on the Town of Banff's parking page.
Paid parking is in effect in downtown Banff, and is best for short-term parking. Visit the Town of Banff website for further details.
Parking in Lake Louise
Visit Parks Canada for information on parking in the Lake Louise area and alternative transit options. Ensure you plan ahead with plenty of options to explore and experience Banff National Park for the day, or arrange a longer stay in the area, to give you more flexibility.

Parking in the Lake Louise area is extremely limited and lots fill up early in the morning. Park at the Parks Canada Park & Ride and use Parks Canada shuttles to access Lake Louise and Moraine Lake. Shuttles must be booked in advance. 
Paid parking is in in effect at the Lake Louise Lakeshore from May to October. Visit the Parks Canada website for further details.
Park Pass
Don't forget to buy your Banff National Park Pass
Everyone visiting Banff or Lake Louise needs to purchase a Park Pass for entry into the National Park. Buy yours online and save time and hassle when arriving at the park entrance.
Buy Now