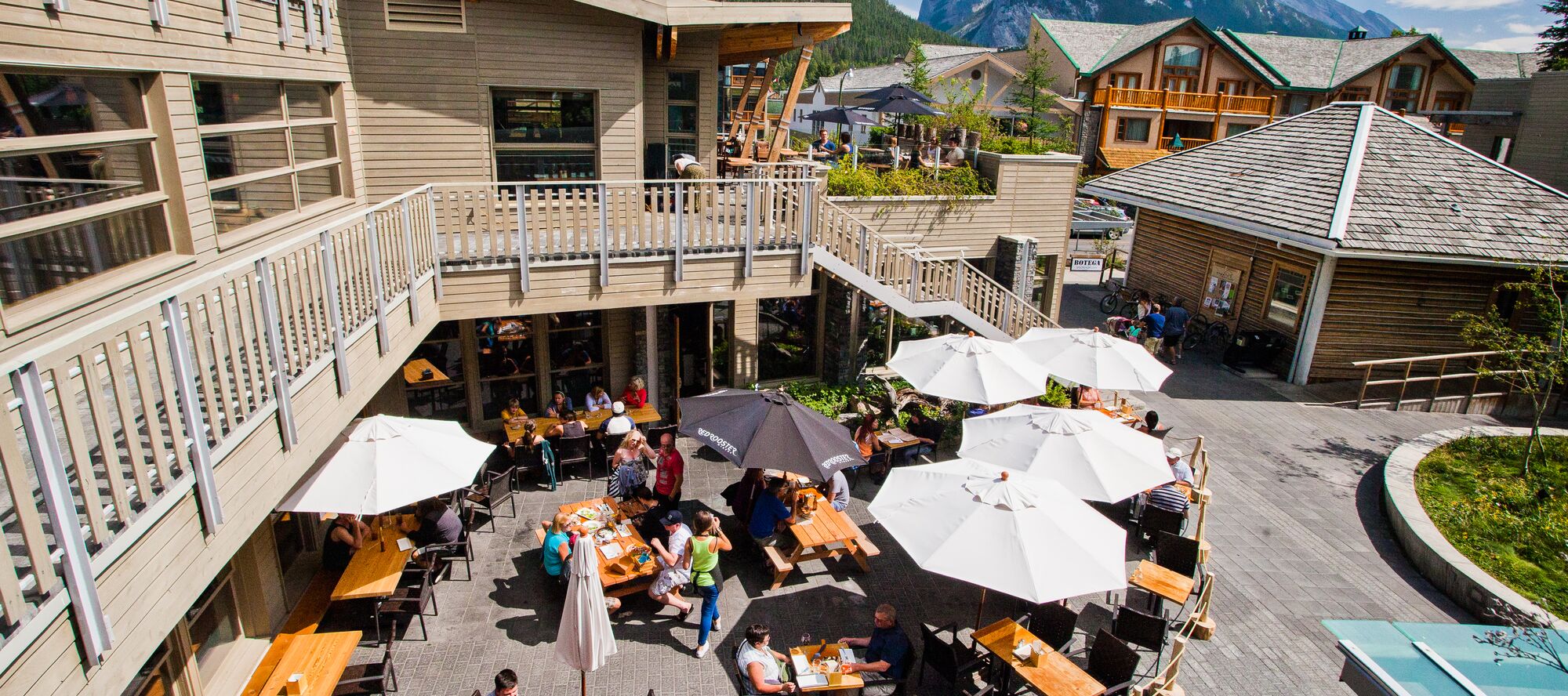 The long-awaited redevelopment and beautification of Bear Street in Banff is complete. Pedestrians, cyclists and slow-moving vehicle traffic can now enjoy Banff's first shared street and outdoor plaza-like area. For details on strategies and tactics we have developed to drive visitation to Bear Street businesses, see our Bear Street Communication Plan.
We have also developed Bear Street key messages to share when interacting with visitors:
Bear Street is open, vibrant and ready to welcome visitors.
The street is fully reopened, so visitors and residents can fully appreciate and enjoy this pedestrian-friendly commercial hub.
There are many unique shops, galleries and restaurants on Bear Street.
Enjoy outdoor live music through summer.
Bear Street is a new way to experience downtown Banff.
It's a permanent shared street with cyclists, pedestrians and vehicles.
The design is intended to attract more visitors to the street.
Currently, Banff Ave has five times as many pedestrians as Bear Street.
Now finished, Bear Street will level that off, distributing visitors over more pedestrian areas in downtown Banff.
Soak in the views from a patio; there's plenty of added outdoor seating.
Park your car and explore Banff on foot or by bike.
Bear Street is just a 10-minute walk from the train station parking.
Learn more and plan your trip at www.banfflakelouise.com
Published 2021-07-21