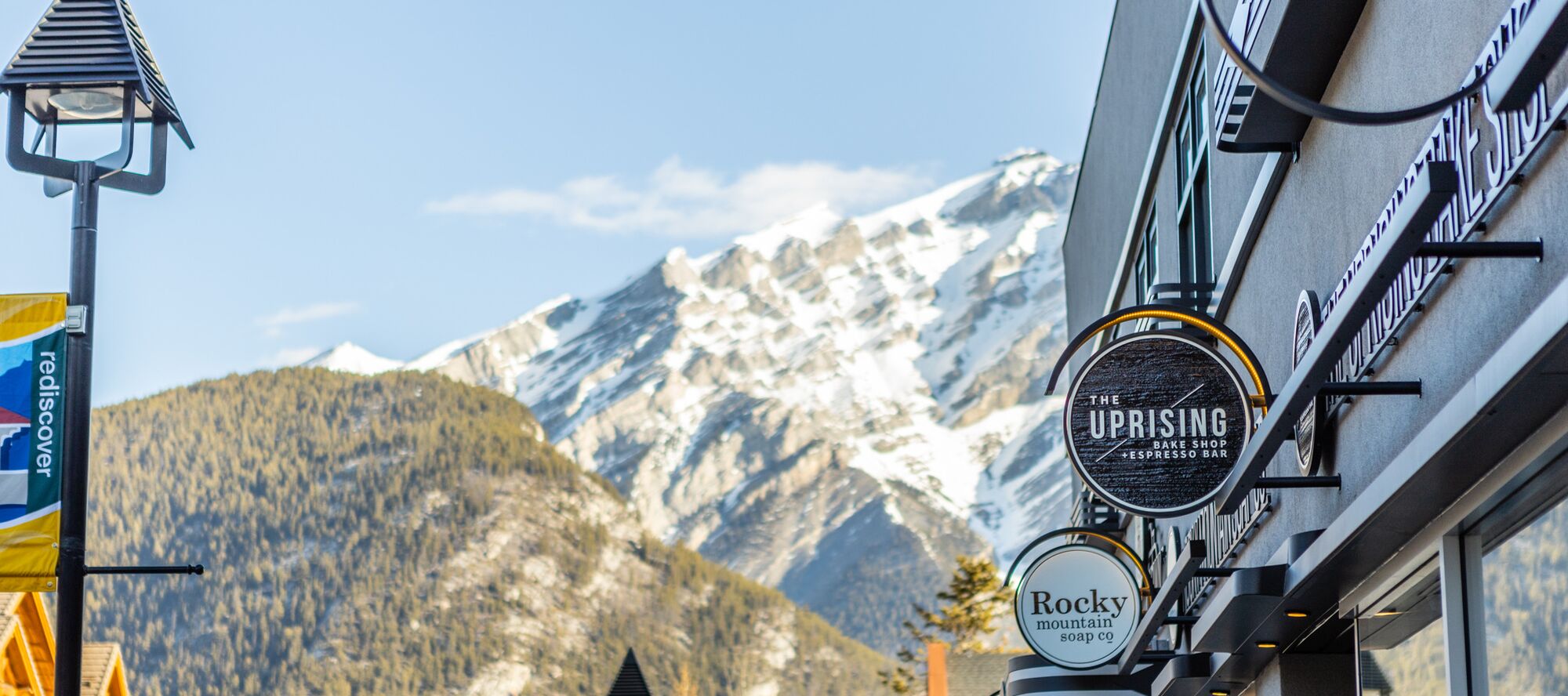 Business Events Q2 Update
The Business Events department supports BLLT's organizational objectives by generating group demand and fueling our economic recovery. Our goal is to attract business events to Banff and Lake Louise through B2B partnerships in the meetings industry.
The team identifies and manages B2B strategic partnerships to position the destination brand and reach our target audience in the meetings industry, ultimately to generate group demand and lead generation for members.
The Business Events team also takes the lead on the destination-wide bids for large scale programs, showcasing the Banff and Lake Louise brand at industry events to amplify the destination presence to enable our members' salesforce. The team also supports members through site visits, BDTs, market insights and marketing assets.
News and Trends
Banff to host Incentive Winter Canada: In June, Destination Canada announced the successful bid of BLLT to host Destination Canada's signature incentive program – Incentive Canada Winter in January 2024. The benefits and positive impact of quality events such as this will gain further exposure for Banff and Lake Louise as an ideal location for meetings and conferences.
BLLT is the 2022 Smart Stars Winner: Smart Meetings is the leading meetings industry publisher and voice of inspiration for meeting professionals. The destination will be featured in Smart Meetings July print and digital magazine and our listing will be showcased online for the next year as a result of this victory. Learn more
Eventguarde releases new trend report: Read the full report
Promising projections for business events recovery: The meetings and events industry continues to show signs of recovery around the world. International Congress and Convention Association (ICCA)'s Meeting Room of the Future April Barometer Report projected that 2022 revenue will be only 8% lower than 2019. (2021 was about 45% lower). Staff shortages are expected to impact service through the rest of 2022. Our in-market rep shared insights from planners that if our service response rate and service availability continue to decrease, it will put us at risk of securing businesses and even losing definite groups.
Data-backed impact measure for Business Events: Destination Canada (DC)'s Executive Director of Business Events has said: "there's no denying the powerful tourism benefits that business events bring to a destination – but their impact extends well beyond that. In fact, events can unleash a host of ripple effects that are felt long after they end." The ongoing challenge is the lack of data to support the anecdotal evidence. DC has commissioned a legacy impact study for Canada's business events industry. This multi-year study will evaluate the impact of several past and future conferences. At BLLT, we studied a Canadian incentive group who visited in two waves with 375 and 250 attendees from the end of March to the beginning of April, each with a three-night stay in downtown Banff. The average spend per person was over $1,700, and we assess that the actual direct economic impact on the town was greater than $1.1 million. This data provides insight into the economic impact of Canadian incentive groups. Historically, US and European groups have higher average per-person spending. Learn more
Featured Marketing and Promotion
On the Road:
Ottawa Meet Week: BLLT and several members attended Ottawa Meet Week April 4 - 6, 2022. We had 11 one-on-one meetings with planners resulting in 4 RFPs. Overall attendance at the tradeshow was down due to last minute cancellations as Ontario began to feel the impacts of the 6th Covid wave, but desire to connect was still evident with 1000+ (planners and exhibitors) in attendance. 
SITE Incentive Summit Americas: The Business Events team attended the annual SITE Incentive Summit Americas (ISA) in Beaver Creek Colorado USA on April 7 - 10, 2022. At the event we announced that we will be hosting SITE ISA 2023. ISA is an exclusive opportunity that brings together cross-functional, influential incentive travel leaders to network, share learnings, and grow business. At ISA, the agenda features engaging and relevant education targeting the sophisticated incentive travel professional, as well as friendly gatherings and rejuvenating activities that enable them to experience a world-class incentive travel destination and all it has to offer.
SITE Global Conference: We attended SITE Global Conference in Dublin, Ireland on April 20 - 23, 2022. The conference had been postponed from January due to the Omicron variant. This Carbon neutral conference saw Delegates from 37 countries and approximately 490 attendees. The conference included educational sessions, information sharing and industry insights at a global level.
Potomac MPI ReConEx Conference: We attended Potomac MPI ReConEx Conference (this replaced PMPI's MACE Mid Atlantic Conference & Exposition) at the University of Maryland on April 26, 2022. Although this is PMPI's largest event of the year, it was smaller given the hybrid format for 2022 with 155 attendees.
MPI the EVENT: We led and attended MPI the EVENT in Toronto on April 28 - 31, 2022, partnering with Calgary on the largest sponsorship as part of our "Corridor Strategy". Our two destinations worked together along with our attending members to maximize our budgets and showcase our destinations different strengths. Attendance was 248 - 42% were planners and of the planners, 85% were first-time attendees.
IMEX Frankfurt: BLLT participated in the IMEX Frankfurt tradeshow, May 31 to June 2, 2022, under the Destination Canada brand. 25 high-value appointments resulted in multiple RFP's distributed to Banff and Lake Louise members. 
PCMA EduCon's Annual Convention We attended, along with Tourism Calgary, the PCMA EduCon's Annual Convention June 5 - 8, 2022 in New Orleans. At the event, we connected with association planners in the USA. In-person attendance was down from previous years, with 652 attendees.
GMITE Conference: We participated in Global Meeting & Incentive Travel Exchange (GMITE) in Las Vegas June 28 - July 1, 2022. The show brought approximately 100 top meeting planners and incentive buyers together with global industry suppliers for three days of pre-scheduled one-to-one meetings held in private suites. The event has already resulted in one incentive program lead for February, 2023.
Featured Marketing:
In-Destination Activities
What Works Summit, Banff 2022: We were fortunate to be the first destination outside of Iceland to host What Works Summit 2022 May 31 - June 2, 2022. This is a global summit to advance social progress, organized by the SOCIAL Progress Imperative - a global non-profit based in Washington, DC. The group provides decision makers and citizens with the best data on the social and environmental health of their societies and helping them prioritize actions that accelerate social progress. Their published social progress index has been embraced by innovative leaders around the world.
Big win for incentive travel: In April 2022, an incentive group consisting of 625 attendees visited Banff and Lake Louise. The partial data received indicates that this group had a direct economic impact greater than $1.1 million, with nearly 65 per cent of the economic impact generated towards restaurant, activity providers, offsite venues and transportation providers.
The Gathering: The Gathering returned to Banff in April 2022 with a hybrid format, taking place at the Fairmont Banff Springs Hotel. There was 800+ in-person attendees and 1000+ virtual attendees streaming the event. 
Business Events Task Force: The Business Events team met with a small group of members from key lodging and Destination Management Company's (DMC's) to pulse check market intelligence and adjust the current Business Events business plan. In August, we will meet with key members in all sectors to present the findings and continue the discussions.
Pre-ASAE ELF Business Development Trip: We hosted 11 US association executives that were participating in the American Society of Association Executives Executive Leadership Forum (ELF) in Calgary for a business development trip (BDT) to Banff June 20-22. These association executives were selected based on their ability to consider Banff and Lake Louise for their association meetings and were from a wide range of associations ranging from medical to retail. Follow up is forthcoming and we anticipate a number of opportunities as a result of this BDT. There were approximately 95 association executives who attended the ASAE ELF program so hosting a select few association executives before the conference kicked off garnered interest in Banff with the rest of the conference attendees as BDT participants shared their experiences.
Site Visits & RFP's: A total of 59 RFPs were distributed in Q2 with a total of 16,874 potential room nights. It is worth noting that half the RFPs came from the Canadian market. In Q2 we supported eight site visits to the destination from Canada and U.S. markets.
Published 2022-08-16