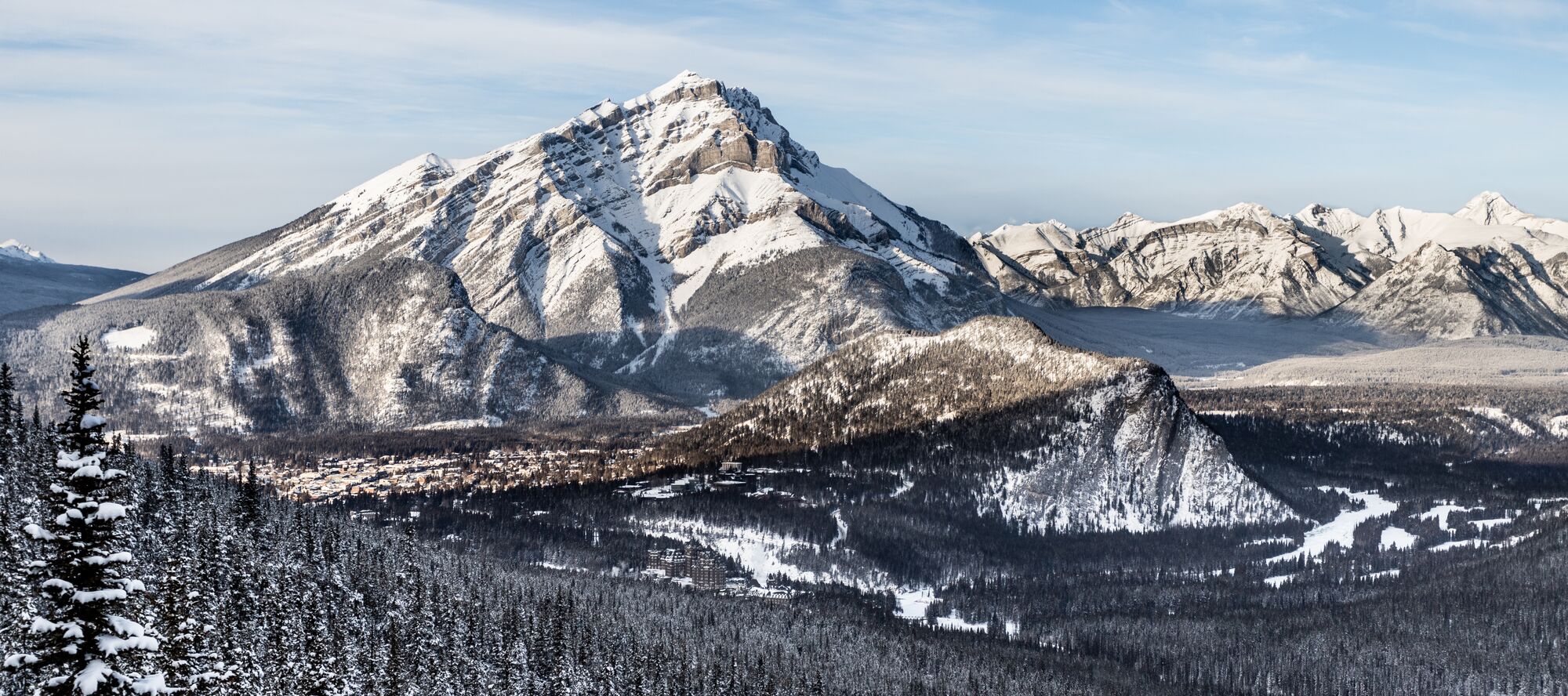 Business Events Q3 Update
The Business Events department supports BLLT's organizational objectives by generating group demand and fueling our economic recovery. Our goal is to attract business events to Banff and Lake Louise through B2B partnerships in the meetings industry.
The team identifies and manages B2B strategic partnerships to position the destination brand and reach our target audience in the meetings industry, ultimately to generate group demand and lead generation for members.
The Business Events team also takes the lead on the destination-wide bids for large scale programs, showcasing the Banff and Lake Louise brand at industry events to amplify the destination presence to enable our members' salesforce. The team also supports members through site visits, BDTs, market insights and marketing assets.
News and Trends
What's Happening in Business Events Q3 2022
Leveraging the Destination Canada Business Events teams opportunities, we participated in the following events:

ASAE Annual Meeting in Nashville, TN, connecting with thousands of association professionals.
The PharmaPhorum in Bethesda, MA, where 125 health planners attended. 
Canada Week, an inspiring week of incentive and sector focused meetings and events in London, UK, highlighting the best of Canada and what makes us an ideal destination for business events. DC partnered with Micebook, InVoyage as well as the High Commission of Canada in London to host more than 50 clients over 3 days.
Banff & Lake Louise Tourism organized 3 client luncheons alongside Canada Week to maximize our time in destination. We re-connected with familiar planners and met new ones.
Suppliers gathered in Halifax and spent two days with one-on-one scheduled appointments at Fox Harb'r Resort for Destination Canada's Incentive Canada Summer, postponed from 2020. It was a balanced mix of 20 incentive planners, three media and 23 destination suppliers.

We attended CVBReps Summer Soiree Client Event a signature industry event in the DC area that brings out clients that do not attend other events like PCMA, PMPI or ASAE. 129 clients from associations, third parties and corporations attended. It provides great reach for us, and we have been following up on several opportunities from being in attendance.
ITA Group is among top channel incentive management companies. Banff already gets a good amount of business from ITA however the potential to increase groups in Lake Louise was recognized. We presented to bring more awareness about Lake Louise and the potential to increase their groups to Lake Louise was recognized. Future opportunities to work strategically with ITA Group is in the pipeline.
American Association of Medical Colleges (AAMC) is one of the largest associations in the Greater Washington, DC area that hosts an information session to share their meeting department's trends. In 2022, AAMC sourced 18 RFPs, received 354 proposals, and awarded 12 programs, showcases the value of attending this meeting. The majority of AAMC's meetings are under 250 people, a perfect fit for our destination. They have 46 events slated for 2023, some of which are being considered in Canada.
We attended our first Maritz NEXT& event as a result of our newly formed strategic partnership with Maritz. The event was attended by 260+ Maritz Global team members and 130+ clients. The program offered a full day of scheduled appointments and lots of networking opportunities with some key insights to the future, including booking behaviours which is looking strong for 2024 and beyond.
In July we deployed a dedicated newsletter and banner on Prevue Meetings.com, click here to view the e-blast. 
At the end of August, we created new banners to be included in the launch of Northstar's incentive e-newsletter highlighting activities and venues in Banff to a targeted list. View the banners here.
The Community Impact Initiative Program is a new, innovative incentive program for Banff & Lake Louise Tourism, led by the Business Events team. It helps build a positive impact on the communities of Banff and Lake Louise by generating contributions to local organizations. We welcomed the first pilot group in September, a Canadian Incentive. The group had a positive experience in destination, and we have been able to refine the process from this experience and we have gathered the data from this groups visit. The official launch is scheduled for 2023.
Our team involved members early in the 2023-2024 planning. Those members completed the prework with high-level discussions within their businesses and workshopped the strategies and key tactics. We have received positive feedback on the alignment and efficiency we can create together with BLLT for the destination. The next working group session is December 8.
Business Events Q3 Results and Forward Thinking
Q3 RFP's - A total of 75 RFPs were distributed in Q3 with a total of 33,276 potential room nights with 10,579 delegates. These RFPs include 55% Incentive/Retreat, 25% Meetings and 20% Conferences.
Pre-ASAE ELF Business Development Trip - We hosted 11 US association executives on a trip to Banff before they were set to participate in the American Society of Association Executives Executive Leadership Forum (ELF) in Calgary in June 2022. To date, two of the planners have scheduled return trips to Banff and Lake Louise to further explore specific properties for future programs we are being considered for.
NorthStar Meetings campaign results – The campaign was delivered to 25,000 e-mails and got an open rate of 20% with a click through of 0.58%.
IGNITE Magazine summer campaign results – The campaign included a Banff and Lake Louise full-page ad in the summer edition, click here to view the ad and the reporting metrics.
Banff and Lake Louise has been chosen as the host destination for the Society of Incentive Travel Excellence (SITE)'s Exchange Canada. Coming this January 10-12, 2023, the event will bring highly qualified Canadian incentive buyers and global suppliers to our destination to showcase our winter incentive offerings. Click here for event information and email us for further details. 
Banff and Lake Louise has been chosen as host destination for another Society of Incentive Travel Excellence (SITE)'s led event, this time, SITE Global's Incentive Summit Americas (ISA). Coming this March 16-19, 2023, the event will bring highly qualified global incentive buyers and suppliers to our destination to showcase our incentive offerings. Click here for event information or email us if you are interested in being involved in this program and want further details. 
Canadian planners are being recruited through a Canadian publication, to apply to attend a Banff and Lake Louise February 2023 Business Development Trip. Please email us if you are interested in learning more and being involved. 
Published 2022-11-22