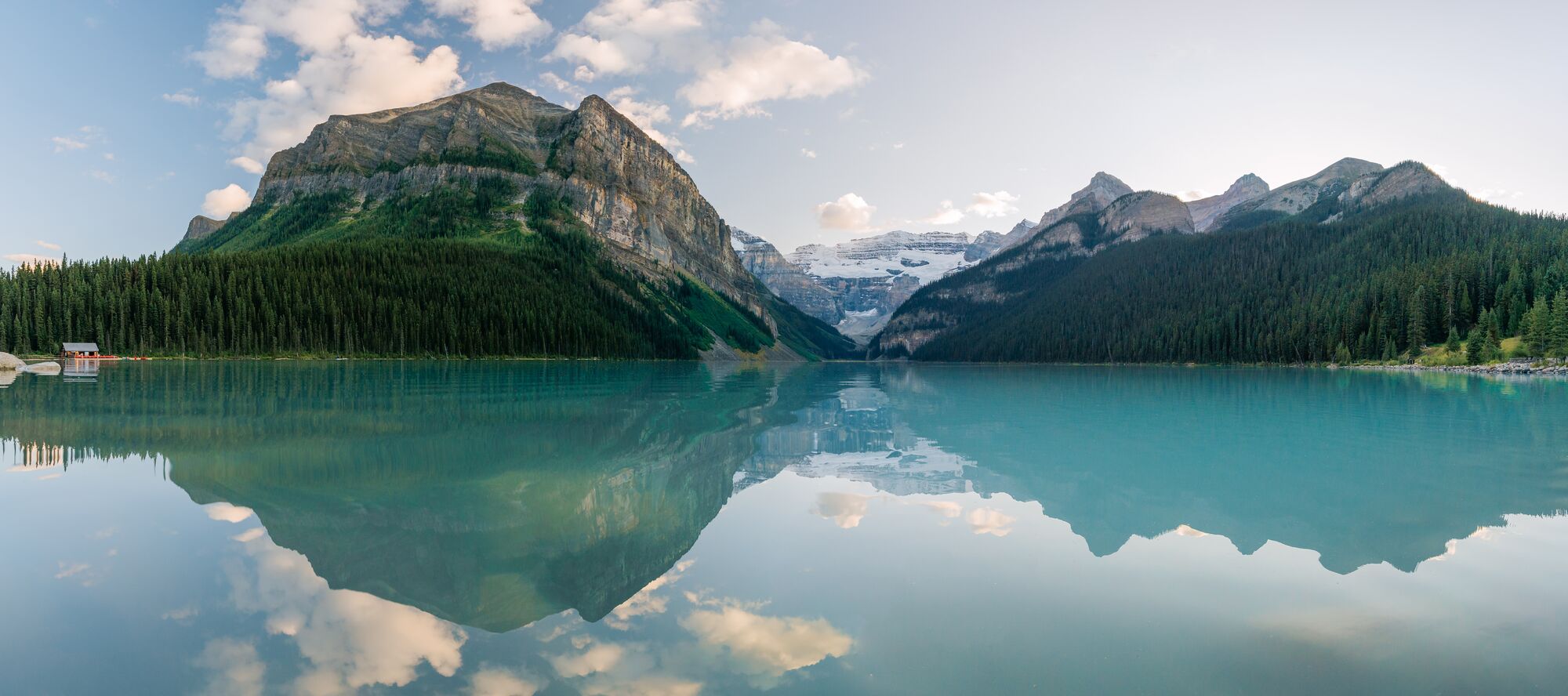 About Banff National Park
Banff National Park has a long and celebrated history as one of the world's premier mountain destinations. Throughout centuries of indigenous peoples' habitation, the establishment of a National Park in 1885, and today's modern, world class destination: the landscape of Banff National Park has long inspired people with its natural beauty and grandeur.
What makes Banff National Park so special is its easy access and close proximity to the vast unspoiled wilderness of the Canadian Rockies. The park spans 6,641 square kilometres (2,564 square miles) of mountainous terrain, packed with spectacularly scenic valleys, peaks, glaciers, forests, meadows and rivers. It is home to black and grizzly bears, elk, deer, bighorn sheep, bald eagles and many other mammal and bird species.