3 Days of Solo Rejuvenation in Banff and Lake Louise
Mar 13, 2023

|

Wellness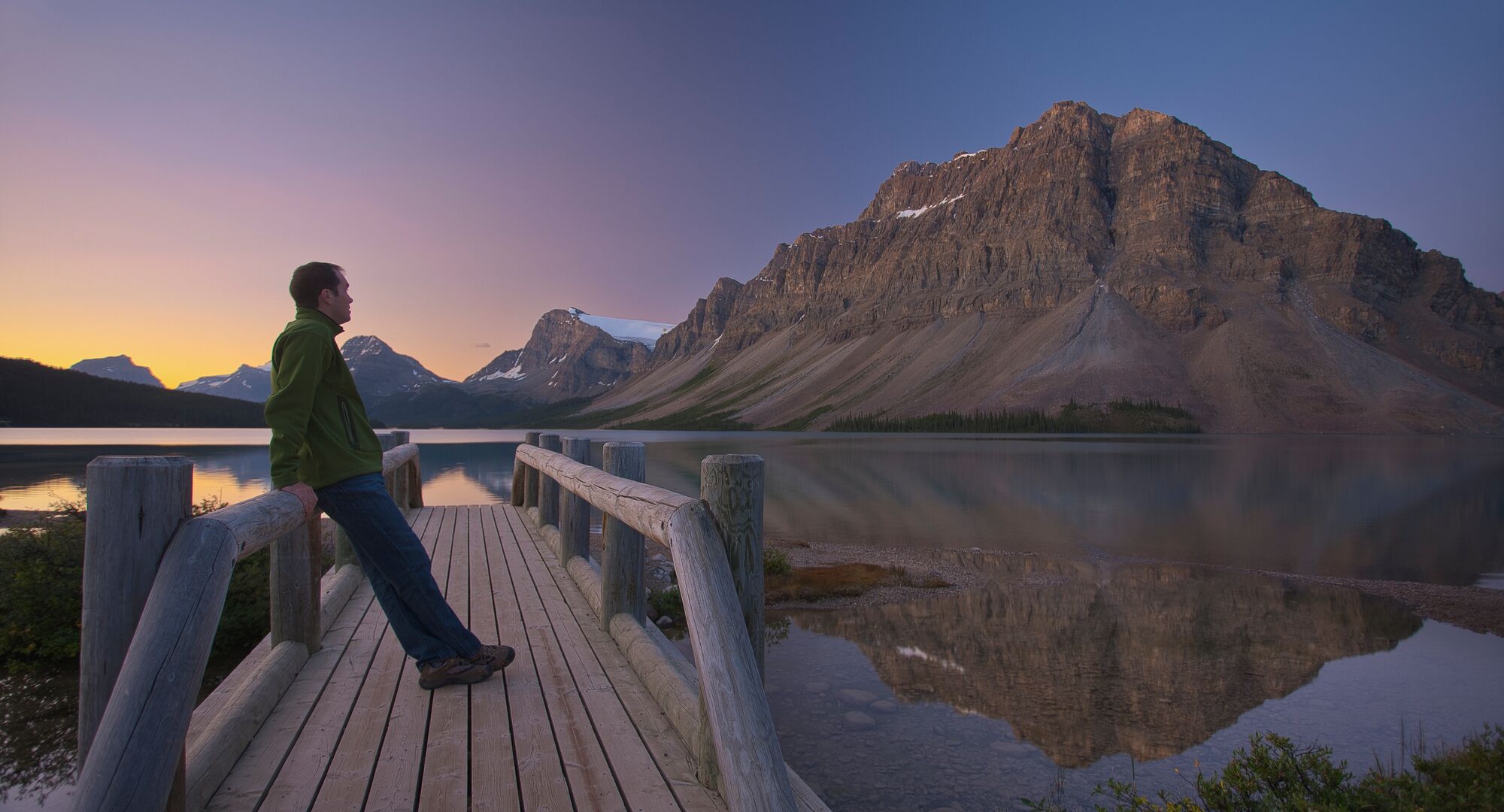 Let's face it: life can be busy. Amidst hectic schedules and demands from all sides, we need to plan the odd escape, especially in these unusual times. Sometimes that means leaving it all behind, including travel companions.
Solo time helps you focus on you. In Banff and Lake Louise, you'll find a steady stream of spa and wellness experiences, but you can also carve time out for yourself by carving turns down a mountainside. Because everyone has their own idea of what relaxation looks like.
Here's how to reset, refocus and rejuvenate in the mountains.
Day 1: Feel-Good Finds
Check in to your chosen accommodation, maybe a cozy cabin to keep on that retreat theme, and head out for a brisk walk along the Bow River Trail in Banff to shake off the stiffness of your commute.
En route to dinner, cruise the downtown shops for feel-good gifts for yourself, including loose-leaf teas from Banff Tea Co. or Jolene's Tea House, all-natural body care and essential oils at Rocky Mountain Soap Company, or crystal and rock products at Rock Paper Silver or Rocks & Gems.
Wrap up your day with an early dinner at one of Banff and Lake Louise's many scenic restaurants. Conversation would only get in the way of those glorious mountain views - it's one of the many perks of solo dining.
Day 2: Let Nature Set the Pace
Start your day with a latte and muffin at one of Banff's local coffee shops (you'll find one on nearly every corner downtown!). For the rest of the morning, get your body moving with an activity of your choice, whether it's a cross-country ski, or a bucket list hike.
Now that you've got your sweat on, it's time to refuel. Try Wild Flour for a salad brimming with local goodness, or choose from another of Banff and Lake Louise's many enticing cafes and restaurants.
For the afternoon, slow the pace down with a guided forest walk with Forest Fix. This will clear away lingering stress, restore your focus, and bring you a sense of calm.
It's time to eat again, but don't worry about overdoing it - even the nachos at Nourish Bistro are overflowing with seasonal fruits and vegetables, and the vegan cheese-less cake may be the best dessert you've ever eaten.
Depending on the time of year, you could wind down with an easy twilight bike ride past Vermilion Lakes, or treat yourself to a movie at the historic Lux Cinema.
Day 3: Invigorate and Indulge
Wake up early and stroll down Banff Avenue to Banff Yoga Practice or Flow State Yoga and join a soothing morning flow class. After a breakfast pick-me-up at Whitebark Cafe or Farm & Fire, treat yourself to time at the spa – yes, we've saved the best for last. Banff and Lake Louise have a number of spas to choose from, each hosting a menu of treatments. Indulge in that massage and feel life's worries melt away.
With nothing else planned, you decide when your spa day is done. Turn in early, order food from the wide range on offer from across Banff, and cozy up with a glass of wine or cup of tea in hand. It's the ideal time to get stuck into that book, write in your journal, or simply enjoy the crackle of the fire.
You've earned it.
BONUS: GO RETREAT-STYLE
Make it the ultimate weekend getaway by planning your trip around an upcoming retreat.
The Fairmont Chateau Lake Louise offers a number of different wellness, mindfulness, and yoga retreats to help you reconnect with yourself and find balance.
The Banff Wellness Retreat is a weekend of self-care, healing, and relaxation held in the ideal setting for spiritual rejuvenation. You will leave with a deeper understanding of your body, mind, and soul and release your authentic self to create lasting change.