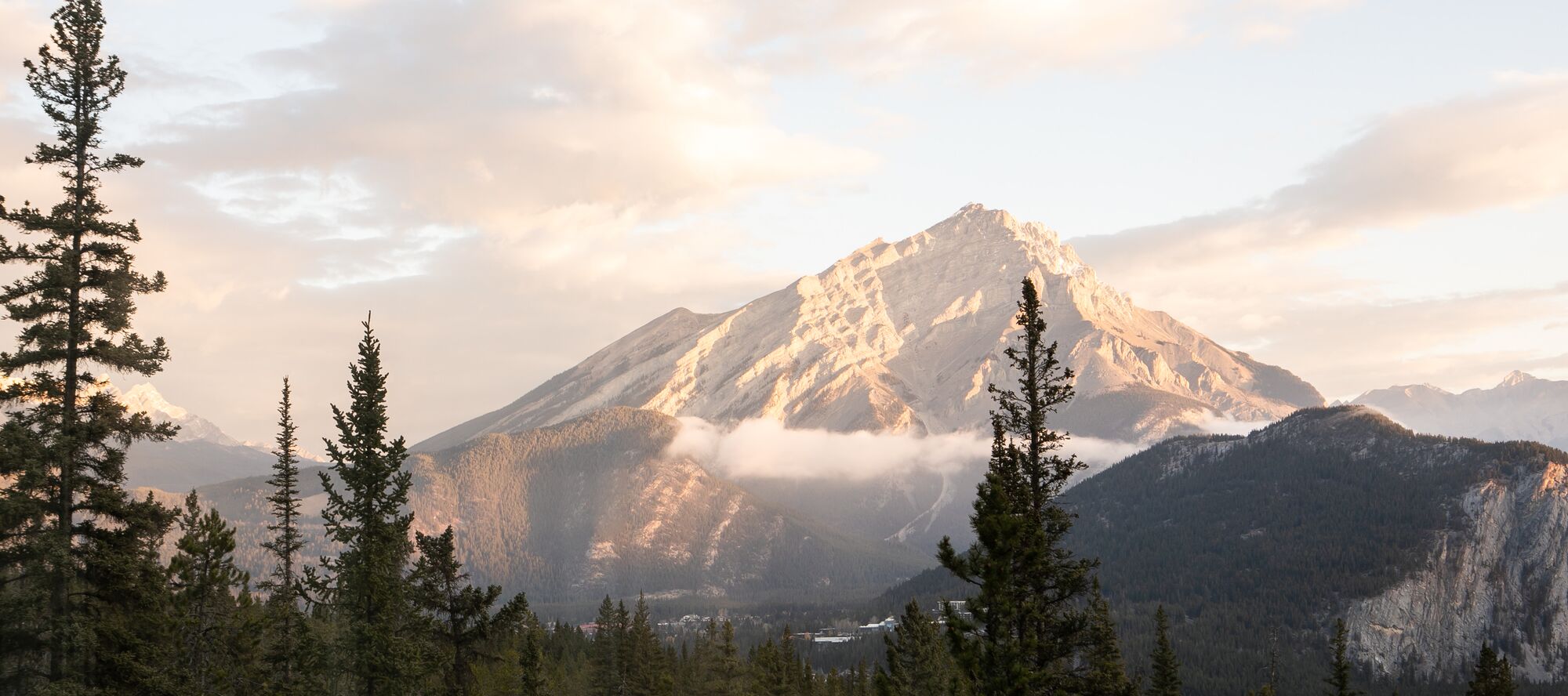 Business Events Update - July 2023
Banff & Lake Louise Tourism's traction with US Audiences
By sharing resources with Tourism Calgary through our collaborative corridor strategy, we are amplifying Banff and Lake Louise's market presence in the US.In July, a small investment in support of a client luncheon allowed us to leverage Tourism Calgary's greater investment targeting the CEOs and staff of engineering, technical, math and scientific societies.
Meeting planners in the US are increasingly looking to avoid states with controversial laws or human rights stances. This trend may benefit Banff and Lake Louise, viewed by many US planners and corporations as a desirable location with fewer contentious laws and reduced risk of boycotts. California's ever-expanding list of States that California employees are prohibited from traveling to for work (currently 24 States) make Canada even more appealing.
Business Events activities that took place right here at home.
The Business Events team has held 2 Member Education sessions focusing on the Community Impact Program, as requested by BE Advisory Group earlier this year. Eighteen members participated across the lodging, attractions, and transportation sectors. This session focused on the benefits of the program to the destination and how easy it is to incorporate it into programs with little work for the planner and businesses. In addition to the economic spending within the destination, to date, $2,073.75 has been donated to charities across the Bow Valley and the funds on the cards have been spent across all sectors in the destination – with restaurants and bars leading the total spending, followed by lodging and retail. See the recording of the session here.
In July, the team distributed 17 RFPs to Banff & Lake Louise Tourism members totaling 7,097 Potential Room Nights with 2,454 delegates.
Business Events Team Announcements
We are proud to announce 3 promotions within the BLLT Business Events team. Having commenced the organizational sustainability journey through the Global Destination Sustainability Index (GDSI), Kira Lu will take on the role of Director, Strategic Initiatives and Business Events leading the organization's strategy and plan to advance BLLT's commitment to the Nature Positive and Climate Action trail. Continuing this momentum, Mariana Shackleton will step into the role of Senior Manager, Business Events and Mohana Ananthanarayan is taking on the role of Specialist, Business Events. They have both achieved great strides for the team and we cannot wait to see what they do next.
After a long search, Tourism Calgary and BLLT are excited to announce Deborah Meyer-Drisdale as our joint in-market representative in the US. With a wealth of experience in the tourism and events industry, Deborah brings her expertise particularly with her deep-rooted connections to Alberta. Having dedicated over a decade to Travel Alberta, her tenure speaks volumes to her knowledge and proficiency. Based in California, supporting the western USA market. Please join us in welcoming Deborah to the team!
Coming up for the Business Events Team
HMI Montreal – September 5, 2023
Member Advisory Meeting (Hotel/DMC Group) – September 12, 2023
SITE Texas Roadshow – September 19-21, 2023
Member Advisory Meeting (Experience Group) – September 25, 2023
Stay in touch with the Business Events team at meetings@banfflakelouise.com.
Published 2023-08-31